Gearing Up for Independence Day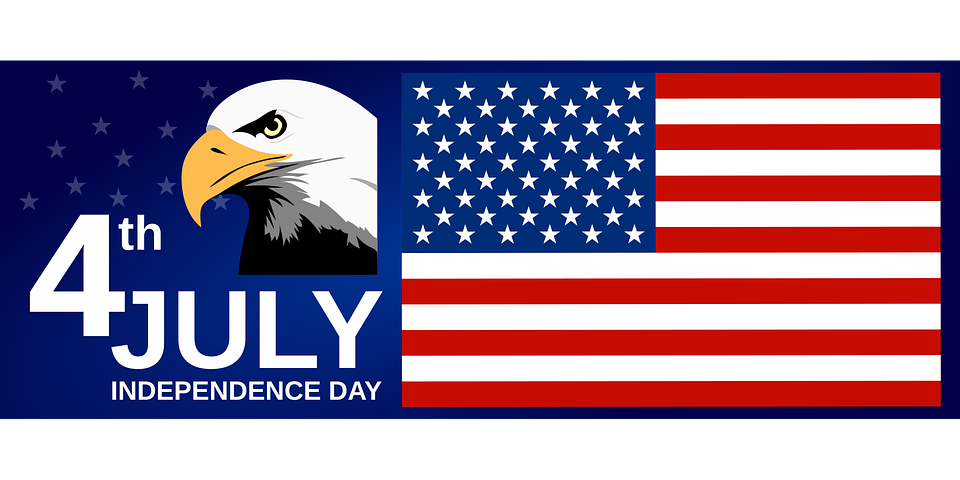 July 2, 2017 10:36pm CST
It's the evening of July 2nd here, and my neighbors have been setting off some fireworks. Everyone gets excited about having fun for Independence Day on the Fourth of July. My husband has tomorrow and Tuesday off for the holiday, and he is taking vacation days for Thursday and Friday, so he has a one-day work week next week. We haven't planned anything special, but we did go out to dinner last night and had a nice meal. I am planning to go to a cookout on July 4 at my girlfriend's house, and may plan more things. The city has some fun events downtown, like a parade and concerts and fireworks, and all of those sound good.
9 responses

• India
3 Jul
Good to see you.So enjoy your Fourth of July celebrations.What did you have for your dinner out?You always order something special..

•
4 Jul
I had a very nice pork chop in a sweet bourbon glaze. I never make pork chops at home, so it was a real treat. It was cooked perfectly!

• India
5 Jul
@AliCanary
Glad that you enjoyed your food.Did you watch the movie Wonder woman?

•
12 Jul


• Colorado Springs, Colorado
4 Jul
They shoot fireworks off one of our local mountains here. We can walk out of our front door and see them perfectly. That's what we'll be doing.

•
4 Jul
Oh, that sounds great! I wish I could see a fireworks display from my house.

• United States
3 Jul
Thats nice Ali..if he could have had Wed off as well maybe you could have gone away. Happy 4th to you both and family.

We aren't going anywhere fine with me.

•
19 Jul
Yes, we don't tend to travel for this holiday. We went to the beach once, but it's very expensive and crowded.

• Waltham, Massachusetts
3 Jul
Wow that all sounds wonderful. Have a happy holiday!

• Waltham, Massachusetts
21 Jul

• Saint Vincent And The Grenadines
3 Jul

•
21 Jul
No, we usually eat sushi when we go out, but we ate good old American food this time!

• Saint Vincent And The Grenadines
24 Jul


•
19 Jul
Yes, I had a fun time at the cookout, and I did get to see some fireworks while driving home!


•
21 Jul
Thank you, we don't usually set off fireworks ourselves, although sometimes we go out to see them.

• Los Angeles, California
3 Jul
Enjoy your 4th of July festivities.

•
9 Jul
Thank you! We had a lot of fun. Hope you did, too!