A murder of crows and their shindig right here at Solitaire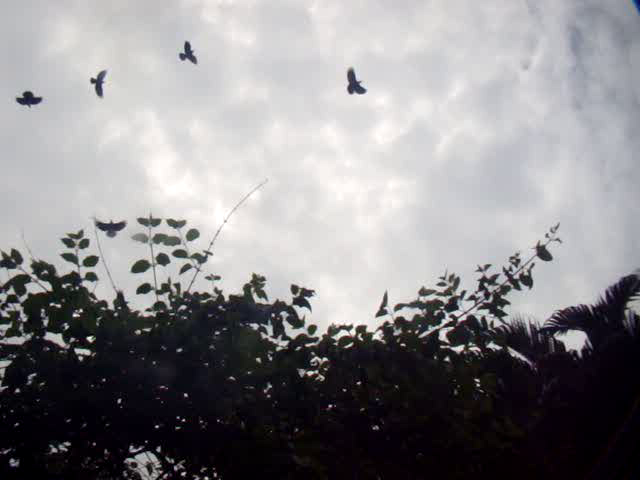 India
July 3, 2017 12:32am CST
I thought it would be a quiet Sunday as usual but suddenly these crows shattered that silence. They were countless circling around our garden. They normally do that if they spot something strange but this time we just did not see anything. They went back and forth and then disappeared. Let me give you the taste of that shindig. Enjoy

They only come if there is something strange that they spot. This murder of crows was high in the sky. We would not see anything.
5 responses

• United States
3 Jul
In late spring, we had a murder of crows right here in the trailer park. I wrote about it here on myLot. The noise just about drove some of our residents crazy. Or crazier...

May 28, 2017 It started with a 4a.m. text. The ping of my cellphone woke me. I struggled to open one eye, then replied to the text and sank back down onto my...

• India
3 Jul
I love capturing birds' activity in my camera and this was a golden opportunity for me.


• Roseburg, Oregon
3 Jul
Maybe they were having a meeting of the minds.


• India
4 Jul
If they spot something strange they do it. A long time ago we had a civet cat and they were there crowing away