Adventurous chicken!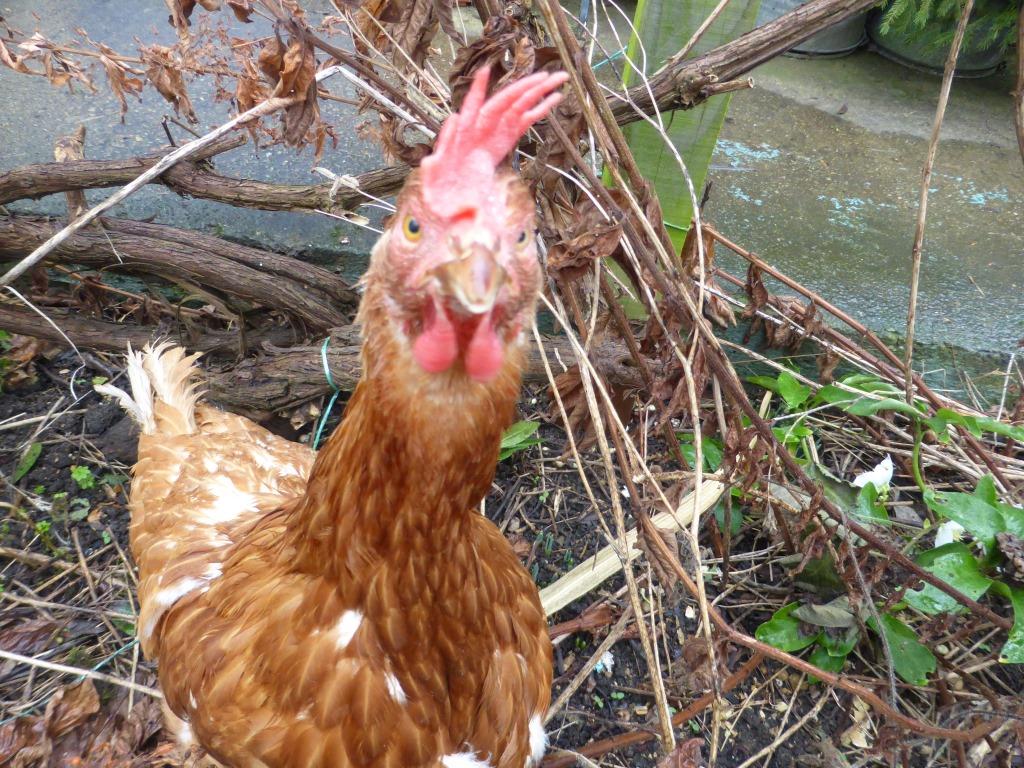 United Kingdom
July 3, 2017 5:12pm CST
Yesterday was a busy day. A friend was staying over, and we spent the day at a local event – we had thought of staying an hour or two but ended up staying far longer and getting home very hot and tired. I hadn't been back long and was ready to put my feet up when our neighbour called to say that one of our chickens had escaped into their garden and had then fallen into the pond! Of course I had to rush round there and fetch her – she was standing under a tree all hunched up and shaking. I picked her up, carried her home and wrapped her in a towel to mop up the worst of the water, then I had to spend a while blow-drying her with a hair-drier. Chickens' outer feathers will keep off a light shower but once the fluffy downy feathers underneath, which usually keep them so warm, get wet they really soak up the water like a sponge and the poor chicken gets very cold. It took a while to get her dry and then I left her quietly resting on some newspapers in the kitchen. I started to wonder if there was something else wrong as she was standing there all hunched up with her eyes closed, looking as if she really was at death's door. I thought she had probably had a shock too and needed a bit of quiet time to recover, so we left her to rest while we took our dinner out into the garden. While we were eating she started to perk up a bit and had her eyes open at least, and by the time we got to pudding she had come outside to see what was going on. Soon she was wandering about the garden, to the envy of her fellow inhabitants still in their fenced area, and when I brought their usual supper at bed-time she was back on top form and came sprinting over! It's funny how quickly they can go from looking like a hopeless case to being completely back to normal again. Today she is just her usual self – until the next escape! All rights reserved. © Text and image copyright Fleur 2017.
9 responses


• China
4 Jul 17
Happily the chicken lived through it! But then you didn't know what would happen to it,if you didn't do those things for it.

• China
5 Jul 17
@Fleura
It was a good job your neighbour found the chicken in the pond in the nick of time.


• United States
11 Jul 17
Judging from the photo, swimming was not part of the plan. I'm glad you saved her, bless her heart.

•
4 Jul 17
How sweet! I'd love to keep chickens. I'm glad she's OK. :)

• United States
3 Jul 17
Poor dear chick chick. Glad you were able to retrieve her back home and that she is back to her self again.

• Garden Grove, California
5 Aug 17
she seems prettysmart for a chickem lol lol