Songs With "Colors" In The Title- # 6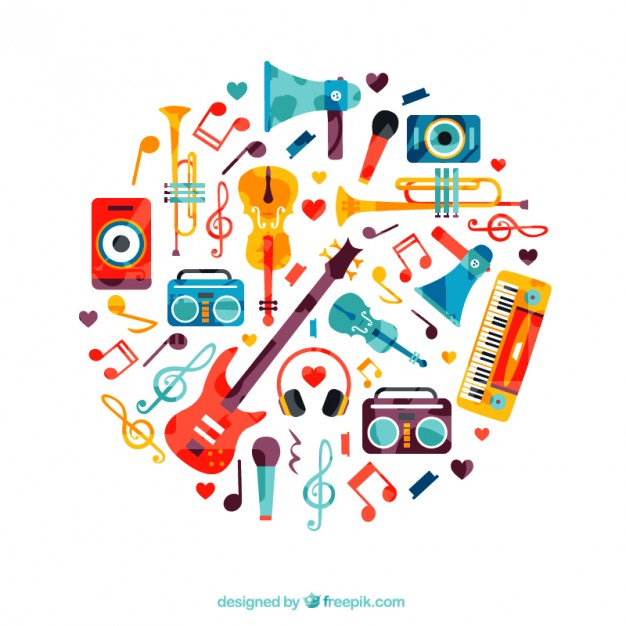 July 3, 2017 6:15pm CST
Ok music accefectionados and amateurs alike. The final color to our 4th of July tribute of red, white and now, blue songs.

The twist here is the groups are all associated with Southern/Country Rock music. By the way, I enjoy the guesses, knowledge, comments, and "I don't know the answer" responses from you all as much as posting this song color series. DB

Now, our "chestnuts:" 1. Our first selection was a song recorded for the group's "Eat A Peach" album. It was written and sung by Dickie Betts and was one of the last recorded performances by Duane with the band. 2. You might recognize this band from another one of their hits "If You Want To Go To Heaven." The band's heyday was the early to mid 70's and today's song selection rose to # 3 on the charts in 1975. 3. This track came from the band's singer/songwriter and was recorded for the "Hurry Sundown" album. The idea for the song came about from a chord progression and song title the band member thought would fit with the music. From there, he wrote the lyrics. Songs: 1. Blue Sky 2. Jackie Blue 3. Heavenly Blues Know the bands? Any comments, or providing your own personal favorite Southern Rock favorites in your responses are appreciated.

And as always, thanks for playing! Bio information: song facts and wikapedia https://www.youtube.com/watch?v=xS0jktHgWSA
8 responses

• Green Bay, Wisconsin
3 Jul 17
Sorry, don't know those songs. Not into country rock. Not even back in the 70's.

•
4 Jul 17
It's ok, I try to use different music genres in my discussions. Keep playing, you may find I put some songs you know in future posts. Your comment is much appreciated


• United States
3 Jul 17
I think the people who liked "Jackie Blue" were probably shocked by other songs from that band (like "If You Wanna Get to Heaven"). And you may remember "Hurry Sundown" is one of my favorite southern rock songs.

Good selections!

•
4 Jul 17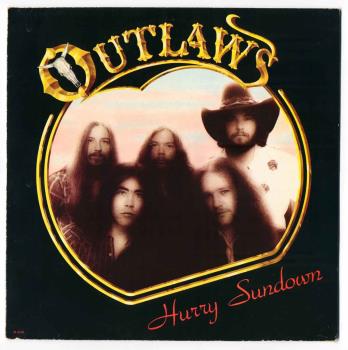 Hurray Sundown is an underappreciated LP. Not a bad song on the entire album! Still have the record



•
4 Jul 17
Bummer, what are your musical tastes? I need to cheer you up



• United States
4 Jul 17
@dgobucks226
Thanks for wanting to cheer me up

it would take all day for me to tell you my musical tastes since i like a variety of music plus different artists from different era's Elton John, Billy Joel, Brooklyn Bridge, Journey, Queen are just a few of my favorites.

•
4 Jul 17
@jujunme
There are a few on there I like! Ah Johnny Maestro, "The Worst That Could Happen to Me," now that is a great song


You do have quite a variety on that list



• United States
4 Jul 17
I do...had to look them up. DB these are all back in the day but I knew the album names right away..thanks for jogging this old brain. 1. Allman Brothers..who I saw with Cher many years ago when she was dating Greg..KS City Cheifs Stadium. It was 107F that day. 2. Ozark Mt Daredevils..did also see them in London England with the Who sometime in the 70s. 3..Outlaws who I love and never got to see. Dang it.


• United States
4 Jul 17
@dgobucks226
Yes my English bf was with me that day..he passed out on the concrete..not able for the heat.

•
4 Jul 17
@TiarasOceanView
I bet, I like the heat but I don't want to melt Ocean T.


•
4 Jul 17
Not my cup of tea, but she is talented...

• Los Angeles, California
4 Jul 17
Allman Bros Band, Ozark Mountain Daredevils, Outlaws


•
4 Jul 17
Not sure I know that movie? Oh yes, your right... It is an old Steve Martin comedy flick.

• Denver, Colorado
5 Jul 17
The Allman Brothers. I actually used to own "Jackie Blue," but I'm drawing a blank on it, and I have no idea about #3. Nice job! I'm usually hard to stump.

•
5 Jul 17
"Jackie Blue" by the Ozark Mountain Daredevils. "Heavenly Blues" by The Outlaws from the Hurry Sundown album (a personal favorite of mine)! Not a bad song on there.