They make me feel inadequate for not driving.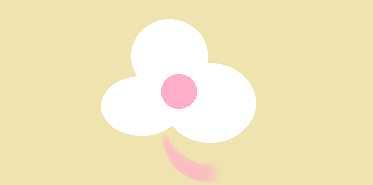 United Kingdom
July 5, 2017 4:16am CST
When I was about 19, I wanted to learn to drive and I booked myself some driving lessons. Unfortunately, I did not get on with the driving instructor and I had a bad experience. This put me off driving and I have not driven since. When people find out that I cannot drive, some of them look at me as if I am stupid. This makes me feel upset because I think that driving should be a personal choice and not something that everybody should have to do.
10 responses



• United States
5 Jul 17
Don't let people make you feel bad. I didn't get my driver's license until I was 22 and only then because I had a child and needed to be able to drive. I still don't like it, though.

• Melbourne, Florida
3 Dec
@millie02
There are so many people on the road these days and some of them should not even be driving.

• Los Angeles, California
5 Jul 17
It's never to late to learn and get a license.

• Hong Kong
5 Jul 17
I'm so sorry to hear that you have a bad exprience during your learning stage to drive.



• Melbourne, Florida
2 Dec
Where I grew up and lived there was no way to go without driving. I got my license at 17 and still have it at 75.

• Switzerland
2 Dec
@ramapo17
I did not need to drive in the city where I was born. When we moved from Italy to Monte-Carlo I needed to use a car even less. Monte-Carlo is such a small place the car is more a burden than a pleasure there. I went everywhere walking.

• Melbourne, Florida
2 Dec
@LadyDuck
I have been in Monte Carlo and I know exactly what you mean.


• Boise, Idaho
5 Jul 17
That's mean of people to act like that. I didn't start driving until I was about 25. Drove until two springs ago when I made the decision to quit driving. I have a cataract and it doesn't make it very safe.

• Boise, Idaho
10 Jul 17
@millie02
.....Yes, after I went to drive it again and there were obviously mechanical issues I decided against it. Then later found out I had the cataract so I knew it was a good decision.

• Melbourne, Florida
2 Dec
Did you ever have the cataracts removed? I have to get that soon as I was told 2 years ago I would eventually need that and I am realizing that it is time.


• Melbourne, Florida
2 Dec
It is not because you are stupid. Some people are afraid to drive and those people should not be behind the wheel of a car. Back when you were trying to learn you should have tried with someone else teaching you. We all do not get along with everyone. I think it is not a good idea not to drive, unless there is a medical reason, because you might come to a time when you need to get out fast and cannot find anyone to take you. This is very important if you have children or grandchildren.

• Melbourne, Florida
6 Dec
@millie02
In the US there are a lot of areas where there is no public transportation so getting a license is really necessary.

• Jacksonville, Florida
5 Jul 17
I am right there with you, I'm 32 and have no desire to drive. I am terrified to do so. I freeze up behind the wheel when ever I get scared-not good. So, I just don't do it. It's safer for me to be a passenger.

• Melbourne, Florida
2 Dec
At least you realize you can't do it and it is safer that way.

• India
5 Jul 17
Bad people. I agree I should be personal choice