MALALA MY LOVE!...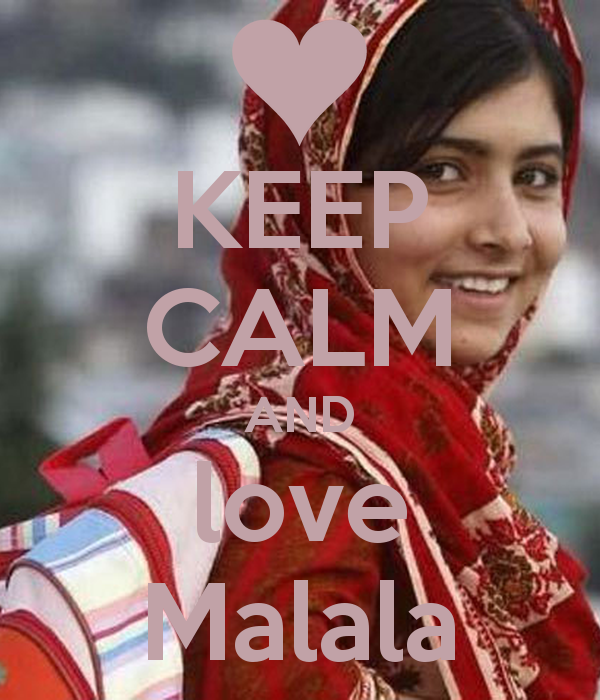 July 5, 2017 3:05pm CST
I cannot understand why society has set up this system called Marriage. I feel if two people love each other, they should simply move in and live together. What is the need to seek the permission of the other people? And when love is gone, they should simply move on. What is the need to go to the courts?.......In marriage everything moves according to a rigid pattern. First comes the honeymoon, then babies, then building houses, then children's studies and their marriage, later we retire and die. One Damn thing after another!. Nothing new and creative can come out of such a system.....I have observed my mind. It never like to posess another in the name of love.. Because when you posess another, you are getting trapped in return.....My mind is that of a poet. I always loves from a distance. I never go too close.I value my freedom more than anyone or anything...And still Malala will always remain my Love!
5 responses

• Hong Kong
5 Jul 17
Are you still single or already married my friend?

Who is Malala?


• United States
5 Jul 17
Malala is a young woman who was shot in the head by Muslim terrorists because she insisted on going to school. She survived, recovered in England, and is back in her country giving hope and encouragement to other girls and women who are oppressed and tortured by the Taliban and other Muslim terrorist groups.

• Hong Kong
6 Jul 17
@dragon54u
Thank you my friend for the explanation and information. Much appreciated.




• United States
5 Jul 17
Marriage is a commitment to stay together against all odds. When you are married and have a big problem, you work on it and hopefully work through it and become stronger, your relationship deepens. If you just live together you leave and move on to the next shallow relationship. Marriage also protects both husband and wife legally and also protects the children from being abandoned or living in poverty when the father gets tired of the family and leaves. (it is mostly fathers who leave, mothers rarely leave their children) If you don't want to marry, then don't. Remain childless, many do and are happy. You may find a person to spend the rest of your life with and you might actually do it without marriage. But the average couple try harder at their relationship and are happier if they are married, studies prove.