Should our troops stay in Iraq or come back???

United States
November 26, 2006 10:56pm CST
Should our troops stay in Iraq or come back??? What do you think and why? I think they should come back, because we all need the killing to stop for both sides. Let the soldiers come home.
11 responses

• India
27 Nov 06

yes, definitely they shud come home. i personally endorse non-violence and beliv in peace and sanity. watever hatred is there deep inside shudnt be given more fuel for burning enough is enough.we dont hve any idea how many lives die evry day!!! may GOD bless the souls

•
27 Nov 06
Out of curiosity. What do you believe will happen to Iraq if all the soldiers, those from Canada, Australia, UK, US and all else leave?

• United States
29 Nov 06

Iraqis will probably fight each other until the strong side take over and form a government!

• United States
30 Nov 06
I completely support our troops but it is time to bring them home

• United States
30 Nov 06
I think the troops should come home! My family has been in Iraq for a couple years now. He is only coming home because his wife is having a baby. If it wasn't for their new child coming, he would be forced to stay.

• United States
30 Nov 06
It's so sad that peoples have no protection from leaders who want to throw them into mass graves, after raping and torturing them, perhaps. These things are exactly why the League of Nations, and later the United Nations was formed. But the U.N was looking the other way due to bribes from Saddam. No one will overthrow a dictator again, because political correctness ties the hands of the whole effort and soldiers and the continual propaganda hexes it from the get go. So, I guess the people are really on their own... I think it is in the psyches of mankind (hidden however) that they/we think we can work out world peace with these despots (if they'll just get their genocides over with). But sadly, we will find that this is impossible, but not before we put alot of world control in their hands (thinking mankind is evolving, and we can trust a one world governing - honey, we ain't evolving, that's one thing that'z fer sure!)

• United States
29 Nov 06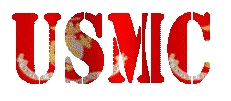 I am not sure, I think we need to still be over there cause if we pull out know then it will cause more problems but in the same sense my husband is over there now

•
27 Nov 06
Yes, let's bring them back, sod Iraq and the civil war it brings, sod the fact removing troops will increase terrorism, on the bright side we'll have something to moan about in a couple of years and vote out the 'evil president'. Soldiers sign up; Iraqi civillians didn't.

• India
27 Nov 06
no idea. i think it is better left to the leaders.