Why there are less male teachers?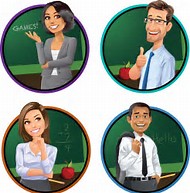 Guangzhou, China
July 5, 2017 8:55pm CST
Here it seems female teachers are always more than male ones. Perhaps women are more careful and patient and they like to stay with children much more. And besides teaching is a stable career and it is good for a family. I personally hope there will be more male teachers because they have some characters which are good for the children.
7 responses

• United States
6 Jul 17
Yes I think male teachers can be very good role models too.

• United States
6 Jul 17
@youless
Yes I understand that Youless..here there seems to be many male teachers.

• India
6 Jul 17
Same here as well, more females in teaching field

• Richfield, Utah
6 Jul 17
Eh, depends on the demographics, what grade is being taught and what subject, etc. Here in the USA, some male teachers post a liability issue....

• United States
6 Jul 17
Not here theres about equal.

• Roseburg, Oregon
6 Jul 17
Maybe the pay is not that good so males find another job that pays more.