Coexistence: Why we overlook the obvious?


Singapore
July 7, 2017 12:52am CST
myLot reassures me every time I login to the obvious fact but overlooked in our daily lives, be it individually or collectively. We are from the same source with similar feelings, hopes and fears. However, we tend to forget this fact of creation and divide ourselves to wallow in misery. We create issues where none exists and they do not affect us at an individual level, at least as far as the vast majority is concerned. Look at the issues that hog the headlines – what is their relevance to common folks? There is no enmity among the 99%. Let our leaders come to our level from their high horses to feel our desire to live harmoniously. We will understand for the compromises needed – the best way will be to leave things as they are and not add fuel to the fire already set alight. The outstanding issues are being kept alive and fomented by few with vested interests. There are limits to scoring points by browbeating others. Everyone can be a winner if we work towards peace starting with nonproliferation of arms. That will make our intentions clear than how we live now in perpetual suspicion of others' intentions. Don't you think it is high time to send a clear message to our leaders that enough is enough in the way we coexist? Image form Wikimedia
9 responses


• Singapore
7 Jul 17
I think for our leaders the priorities are different; it is mostly self, party, interests that decide their agenda. Do they think about the common folks? I feel it is more to score political points and even hit opponents below their belts. For the common folks "There's many a slip 'twixt the cup and the lip" - siva

• Singapore
8 Jul 17
@LadyDuck
In countries like India politicians bequeath their hold on power to their own children. And the nexus and hold on power continues within the family. I do hope this chain gets broken with younger generation cleaning up this mess as the entrenched will only try to dig in - siva


• United Kingdom
7 Jul 17
You could be a world leader wsith these views Siva

. As you say, most of the ordinary people will agree with you on these issues. However if the laying down of arms was mandatory, unfortunately the few who didn't take notice would soon overrun the rest of us. So we have to keep our arms so that we can protect ourselves from the Hitler-type element.

• Singapore
7 Jul 17
Thanks Jabo. What I meant was arms trade should be banned as they inevitably end up in "wrong hands" sooner or later - not that there is a right hand! Also, it is only a matter of time the most powerful of weapons are also used by terrorists as when they are sold it can as well be resold for profit. Whether we like it or not sooner or later the big powers have to find a way towards disarmament. Now they are competing with one another to make a killing literally and knowingly! siva


• Singapore
7 Jul 17
Agreed, we are helpless in the present system and political process. We vote every few years and hope against hope. We should be able to hold our leaders accountable to deliver on the agenda based on which they were elected. Now the defeated try their best to stymie the process and create hurdles at every step. In effect, the common folks suffer while the few thrive with their resources. With modern technology the due process of law, justice, governance can be made transparent to serve the public without favoritism. We should start the ball rolling now - siva


• Banks, Oregon
7 Jul 17
Very wise words and I agree everyone could really get along if they would only try.

• Cuttack, India
7 Jul 17
if they were to leave things as they are and not add fuel to the fire,they would no longer be required in the system. That justifies the cause of doing it.I appreciate your thoughts.Nice post!

• Hong Kong
7 Jul 17
@Shiva49
I agree with you my friend. "Make Love Not War" and "Peace Man".


• Singapore
7 Jul 17
Wars would be history if the will of 99% is allowed to run. They want to be left alone. If big powers want to fight another world war, what are they going to achieve? Or religious zealots egging their own to take on others when we have only one creator! I recall a World War 1 veteran lamenting - what use signing a piece of paper for peace after so many have perished; it could have been done earlier - siva

• Hong Kong
9 Jul 17
@Shiva49
That's a very insightful thoughts my friend.


• Singapore
9 Jul 17
@mandala100
Yes, we are wise after the event. If the lives involved are their own, our leaders will not be trigger happy - siva


• Chile
7 Jul 17
I wholly agree with you. We have a lot more things in common than differences. There is no need to fight. But it is only a few that need power to be happy.

• Chile
7 Jul 17
@Shiva49
Unfortunatly, the people who have the power sent the people who don´t have it to fight for what they want.

• Singapore
7 Jul 17
@marguicha
Yes, politicians declare wars and common folks suffer. They live on to fight many a battle! siva


• Australia
9 Jul 17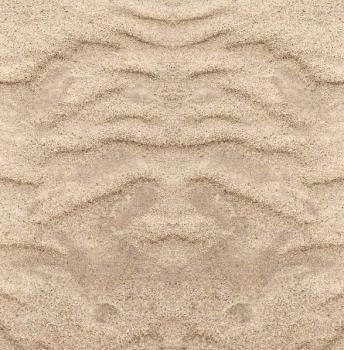 The love in most people is also the same love as in others. We should look at others with the eye of understanding, not with the eyes of power. Love and understanding connect, anything else, such as wanting individual power, corrupts, and destroys. The love that binds us together is more powerful than any individualistic power that we could ever wield.

• Singapore
9 Jul 17
Well said Steve, love and humility take the back seat when leaders take their seat in power. What guides them then is not love but asserting power. The first step towards divinity is humility but that is missing in our leaders. And the sufferers are those who voted them in to bring about a change. Alas, another election ends as an exercise in futility. The fundamental ingredient to trigger the change, love, compassion, lie interred deep within, unable to see the light of the day - siva

• Australia
11 Jul 17
@Shiva49
"The fundamental ingredient to trigger the change, love, compassion, lie interred deep within, unable to see the light of the day." - siva How can we allow these inner better parts of us to see the light of day then, as you say here, then? The light of day is only as light as which people are allowing their own lights to shine forth from them as these inner traits of love, compassion, tenderness, and sharing connection in truths. The lasting darkness in our World right now is testament to the fact that too many people live from the darker part of themselves, their minds full of wants and passions for power, rather than from their hearts of love, showing compassion, caring and conjoining, spreading the light, increasing the overall light, and understanding of all, instead of trying to keep some parts of the world in darkness, which darkens it for us all then, in a way then too.

• Singapore
11 Jul 17
@innertalks
Yes Steve, it was believed that the moon had a dark side but scientists say it is a myth. Likewise, we overlook to see the light of love and compassion in the creative process that we are part of. It does not differentiate but we do in all permutations and combinations. Obviously that throws up divisive leaders who further accentuate the divisions, one feeding on the other! How to break this cycle? Children are born innocent (okay, not all are same), but soon they have to grow up to adjust and survive in this hostile world. And they pass on "skills to survive" to their own children. If only we felt comfortable to shine the inner yearning of "compassion, caring and conjoining, spreading the light, increasing the overall light, and understanding"; also "inner traits of love, compassion, tenderness, and sharing connection in truths". The cynical world we have created cries out "keep dreaming"! siva