Too Sweet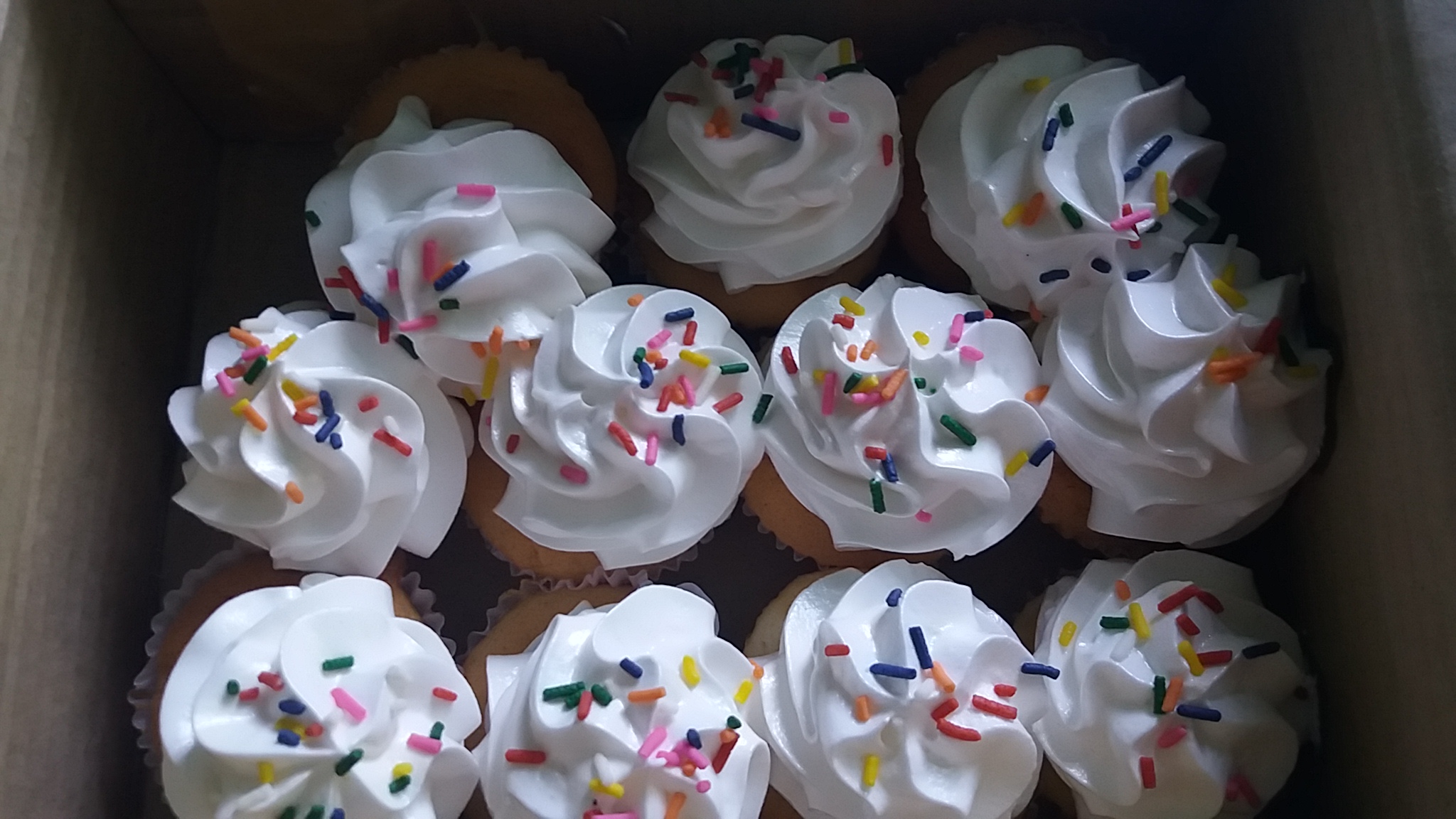 Philippines
July 7, 2017 4:07am CST
Our station manager brought this sweet pastry in the station for us to taste. This was made by his wife. I like it and its sweet. But some of our colleague said its too sweet and too much sugar is not good for our health. This is the second time brought he brought this one to station. Looking through it is the beauty. I like how this was arranged. Its appealing too the eyes. Its so happen some evade too much sugar.
10 responses

• Philippines
7 Jul
are those cupcakes really too sweet? i think those colored tidbits on top of the cupcakes make it sweet, or maybe the main cake is baked sweet.

• Philippines
7 Jul
those white thing called icing is responsible to the too much sweetness, I think the wife put too much sugar in making the icing.

• Philippines
8 Jul
@ilocosboy
yes, the icing should have more sugar because it should be sweet. if you eat the icing, it is better to drink water after the bite

• Philippines
9 Jul
@ridingbet
okay, any good thing why we need to drink water after consuming the sweet icing? I think I drank.


• Banks, Oregon
7 Jul
Looks like some pretty tasty cup cakes there.

• Philippines
7 Jul
very pretty and very tasty and very sweet cup cake here, thank s to our boss he he.


• Philippines
7 Jul
maybe he;s promoting the product of his wife. Because of that we were lucky to taste and eat them he he

• Israel
7 Jul
@ilocosboy
I also want to taste it.... I will go to eat ice cream now instead....lol


• Philippines
9 Jul
@gilggg
wow, ice cream is always craving food.


• Philippines
9 Jul
oh man! thats very delicious!

Can i have one



• Philippines
9 Jul
The next time I choose cup cake with icing I will choose the green, chocolate and purple flavor.

• Malaysia
9 Jul
@ilocosboy
lol. Be careful, some products they will make that colours sweet too. Some. I have tasted like twice, those colours also too swet because they put too much sugar



Hopefully the ones colours you taste not too much sugar. Oh! Try lemon cupcake if you found one. Usually lemon has that sweet and sour taste


• Philippines
9 Jul
@Tracy04
yes, I also love the cupcake in lemon flavor.


• India
7 Jul
Too much of sweet is okay sometimes, he won't bring those everyday..lol

• Philippines
9 Jul
we need sugar to boost our energy, I guess.

• Hong Kong
7 Jul
@ilocosboy
That's look really so sweet my friend and you will have a sugar rush for sure when you eat it!


• Philippines
7 Jul
That's right, because I ate too much I need to run tomorrow to burn use the sugar.