Are You Really Interested?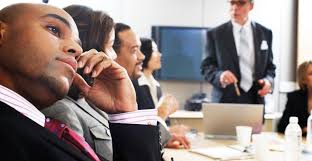 Kingston, Jamaica
July 7, 2017 8:51am CST
It happens all the time. Someone pretends interest in you. Maybe it has to do with a job, maybe it's personal, maybe it is in Real Life, maybe it is online. Nothing really squashes an ego as realising you're being played. The person isn't interested, they just have you spill your guts for whatever twisted amusement they get out of it. Sometimes the person is 'being polite'; thinking, 'tell me about yourself'... and if you are not alert, you'll be talking your heart out. What to do? If it is in R.L. stop talking, mid-word if possible, to see if they are listening. For example; "And that was when ..." saying 'when' as if it is the end of the sentence. The person won't react. Cause they aren't listening. If you're doing it via email, skip something. For example, if you break your posts into 'chapters' and go from 4 to 12. If they don't notice immediately, you know they are wasting your time. By this I mean, suppose you're discussing joining writing sites. "So in 2010 I joined Hubpages and began to write and then joined mylot in 2016." If someone doesn't notice you've left out a few years and mention it, they are wasting your time. Sometimes it is kind of sad to feel that you've been spilling your guts to someone who couldn't care less. But if, in early season you truncate, you feel pretty good at the end.
7 responses

•
7 Jul 17
Yes, there are many out there that pretend to like you but are after something or want to get inside your head and take away things from you and leave you defenseless and drained.

•
9 Jul 17
@tallawah
Are you serious? You didn't care what are answers were?


• Italy
7 Jul 17
Really. It happens a lot online, here on myLot too.

I will try that technique!


• Italy
7 Jul 17
@tallawah
Maybe for some it's just normal to get a High School diploma in Kindergarten?

There are times where you think some people got their diploma right there.


• Kingston, Jamaica
7 Jul 17
@sabtraversa
The point is, if I am asking you about your city in Italy and you begin with 1432 and then jump to yesterday with nothing in between, if I am reading, I'll say, "Excuse, but you went from chap 1 to chapt 14... what happened to the others?" This means I'm reading. If you don't get that message, I'm wasting your time.

• Garden Grove, California
7 Jul 17
I never spill m y giuts to anyone who is not fam ily or ny best fri end the person has to sjjow me why he or sne wants to mow and I am the one who decides whether or mt I want to

• India
7 Jul 17
I agree and I came across such people, I just ignored..


• United States
7 Jul 17
I learned very early on that there are very few who truly listen and comprehend.