Cranberries: Not Just for Thanksgiving Anymore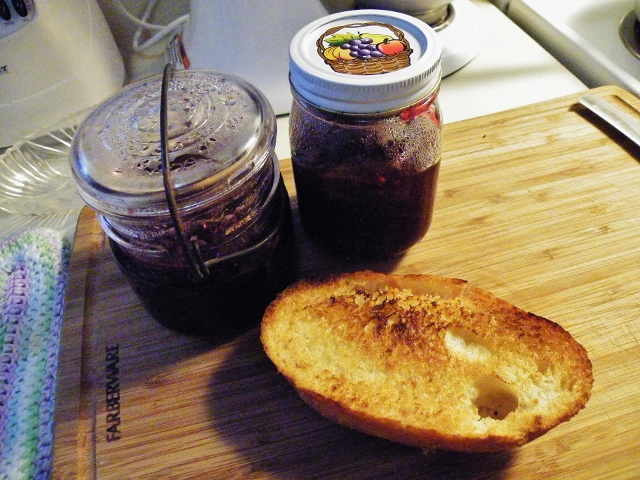 Saco, Maine
July 10, 2017 8:09am CST
A few months ago, I bought a bag of fresh cranberries that were on sale at the Asian market. Cranberries last forever in the freezer, so there they went and stayed till the other day when I decided to do something with them. But what that was, I still did not know. What I did know was that I wanted to make something I would actually use, so I decided to try my hand at making jam with them. The first time I cooked them, I used water and just a cup of sugar. That resulted in softened cranberries swimming in a thin runny sauce. I realized that to make jam, I'd need more sugar. So I added another cup or so and cooked them again. In no time at all, the mixture coated my spoon, so I knew it had reached the jelly stage. I tested a small amount on a cold surface, and voila! I had jam! I could have used the cranberries to make bread or muffins. But I am trying to cut back on that type of thing. I also could have made whole cranberry sauce, which was my original intention. But there again, that would have sat around forever for what little of it I would have actually eaten. Now I have a nice thick homemade jam to put on my toast and peanut butter in the morning for breakfast. Of all the jams and preserves I've seen on supermarket shelves, I don't think I've ever seen cranberry. And considering how good this tastes, I'll be making it again! (Photo is mine.)
6 responses

• United States
10 Jul 17
I love cranberries at any time of the year.

• Boise, Idaho
10 Jul 17
Does sound good. I wonder if blueberries and cranberries would make a good mix. Cranberries are so tart and blueberries are so sweet. THey might make a good combo.

• Boise, Idaho
12 Jul 17

• Canada
10 Jul 17
We haven't bought any in a long time because we don't eat meat very much any more, but when we were eating turkey or chicken, I always made my own cranberry sauce. It could't be too sweet!!

• Saco, Maine
10 Jul 17
I don't eat much meat either, but this is great on toast!

• Canada
14 Jul 17
@Raelove
I have never tried it on toast... but it just might be next of my list. It would have a nice tang... hate things that are toooo sweet!

• United States
10 Jul 17
That cranberry jam sounds wonderful. I do not believe I have tasted cranberry jam.

• Saco, Maine
11 Jul 17
It's like cranberry sauce out of a can only much sweeter and thicker due to the sugar content. But you need very little of it to get the flavor.

• Defuniak Springs, Florida
10 Jul 17
There's a little place in Portland Oregon that used to carry cranberry jelly.

• Saco, Maine
10 Jul 17
I've never seen it here. I'll have to make it a point to look in the specialty shops.

• Roseburg, Oregon
11 Jul 17
Cranberry jelly sounds nice. How does it taste.

• Saco, Maine
11 Jul 17
It's delicious! It's really a jam, as I left all the whole cranberries in it. Now I don't have to buy store-bought jam which I don't really care for.