Budget gardening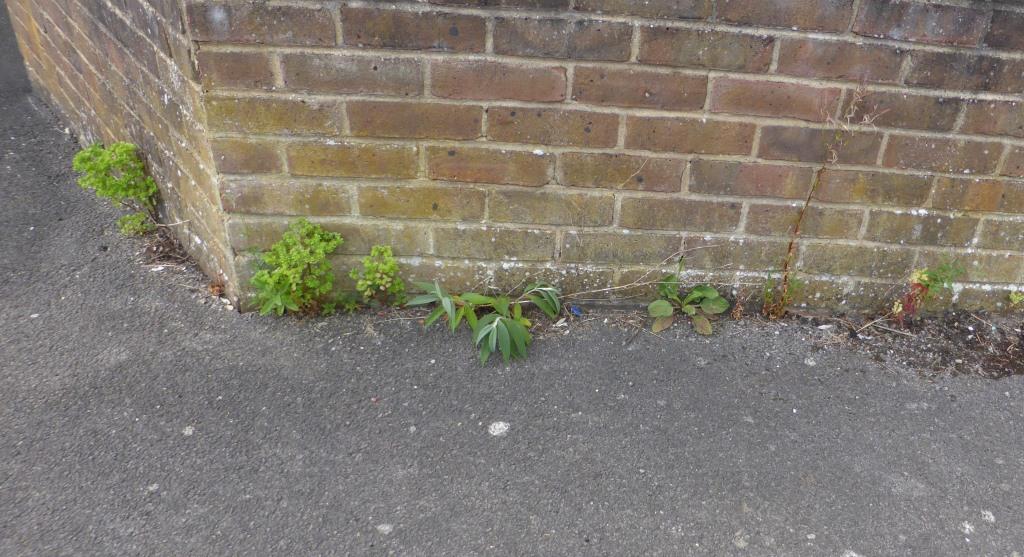 United Kingdom
July 10, 2017 5:35pm CST
I love plants and since we moved house last year I've been looking forward to stocking our new garden with lots of lovely flowers. But then when I go to a plant nursery or garden centre I'm always a bit shocked at how expensive the plants are. Nowadays the trend seems to be to grow the plants for longer and sell them for higher prices, so you get good-sized plants but at a price. I guess this is what modern consumers want – instant results – and if you have a small garden, as is so often the case, then you only need a few large plants to fill it anyway. Of course the growers need a fair price for their work, but if you need a lot of plants it gets very expensive. I have set my heart on plenty of flowering shrubs and herbaceous plants. Of course I will buy some, especially the more unusual and hard-to-find varieties I fancy, but for common types I am keeping my eyes peeled. Garden centre sales, local charity plant stalls, even roadside stalls in people's gardens can be a source of interesting plants if you can be patient. And one underestimated source is the edge of the road! Many plants seed freely and if they happen to hang over a garden wall then seeds may well sprout on the verge or even at the kerb outside. As I'm walking or cycling around I keep an eye out for any suitable candidates. Tough plants like lavender, Alchemilla mollis (ladies'mantle), or Stachys byzantia (lambs' ears) pop up in the most unlikely and inhospitable-looking places. One of the most common finds is Buddleja (butterfly bush), which really will grow anywhere – I've even seen plants growing out of the side of a chimney stack! Of course there's no guarantee of what colour flowers you will get on a plant picked out of the pavement, but Buddleja are so prolific and so variable that it's worth trying a few in the hope of getting some you like. My shrub and perennial collection is growing steadily – does anyone else collect garden plants this way? All rights reserved. © Text and image copyright Fleur 2017.
6 responses

• Anniston, Alabama
10 Jul 17
Yes I have duh them from the side of the road. Why not buy a packet of seed and grown your own for a couple dollars?

• United Kingdom
11 Jul 17
@andriaperry
@allen0187
@librarygeek1980
You're all right of course and I do do that as well, but growing a lot of different types of plants from seed does take a lot of time and space, and you don't always want 200 of a particular type of plant, just one or two. I do have a tray of hollyhocks growing at the moment and one of broom (Cytisus), all needing to be pricked out, and several packets of seed such as foxgloves and delphiniums waiting to be sown, and not enough time!

• Switzerland
11 Jul 17
Weeds grow faster than flowers and bushes, but I grew many flowering plants from seeds and every year they auto-seed. I have many bushes of four o'clock, the seeds came from the garden of my grandmother and I have more and more plants. I like gladioli, I do not even dig up the bulbs in winter, they grow back every year. My perennials are a gardenia and a big hydrangea.

• Manchester, England
11 Jul 17
Well that photo certainly shows that your efforts are paying off handsomely!!! I have absolutely no idea about plants/gardening beyond cutting the grass. The garden of the house we moved into recently has lots of plants and shrubs. I have no idea which of them are weeds and, to be honest, I don't care. If they look OK they stay. If I don't like the look of them they go.

•
11 Jul 17
You are more than welcome to pop over to mine and take some lavender and some Buddleia, both of which are prolific in my garden, much to my annoyance! I bought a lot of seeds the other day and have planted them. I'm very impatient with things like that, so waiting a couple of years for the hollyhocks to show their faces will be very frustrating. But hopefully worth it. :)

• Richfield, Utah
11 Jul 17
I agree with Andria, starting from seeds is the cheapest way to go, you can even get them at .25 a pack at dollar tree, but you gotta get them bought and started in February in order to get a good harvest

• Philippines
11 Jul 17
I usually purchase seeds and grow these plants myself. Cheaper and seeing these plants bloom from seeds gives a better feeling.