Does the rain remind you of any memories?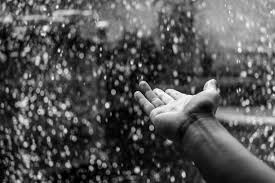 4 responses

• Haldwani, India
11 Jul
Nah!! But remind me to eat something like Poha or pokada..!!

• Canada
11 Jul
I live in Canada now but I grew up in the British Isles and of course lots of rain, in fact, a lot of the outings that my parents planned were ruined because of so many down pours, so much depended on the weather. However, I love the elements, the different seasons and the sounds that go with them. Hearing the sound of the rain on the window just makes me want to curly up snuggly-watch a movie or drift off to sleep! When I first came to Canada, the rain reminded me of my childhood and sometimes I would feel sad, but not now-I have also fallen in love with the snow. Do you have special memories of the rain? I have so many-too many too list.