Follow the rules to go across the road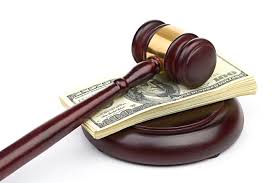 Guangzhou, China
July 12, 2017 7:53am CST
Tonight I watched an interesting news. Since some people ignore the traffic rules and they go across the road even if there is the red light. Due to it, Hong Kong government decided to punish these people seriously. So if you don't follow the rules to go across the road, then you will be fined for HKD2000 which is about USD257

7 responses


• India
12 Jul 17
Yeah...That's really sounds good to hear.Also it saves their lives.This is a wonderful rule actually.It will definitely avoid minor or major accidents occur while crossing the road.A Great applause and cheers


• India
13 Jul 17
@youless
oh ok.But people will start follow the rules correctly


• United States
12 Jul 17
Yes here you can also get fined by police and it is called jaywalking.

• United States
13 Jul 17
@youless
I do not know Youless as I had never tried it lol

• Guangzhou, China
13 Jul 17
@TiarasOceanView
Oh, don't take a risk to try as it can be costly. I have a friend who travelled to your country in the past. Since it is prohibited to smoke indoor, therefore, he dared not to smoke anywhere in case of making any mistakes. After he was back from the trip, he quit smoking



• India
12 Jul 17
That would be great, at least can expect people will follow traffic rules now..

• United States
12 Jul 17
A wise move on the part of the Hong Kong government. Hopefully fewer accidents will occur if a fine for ignoring the red light is given to those who do.


• Malaysia
12 Jul 17
That is an expensive punishment