I love cats! I miss menggay so much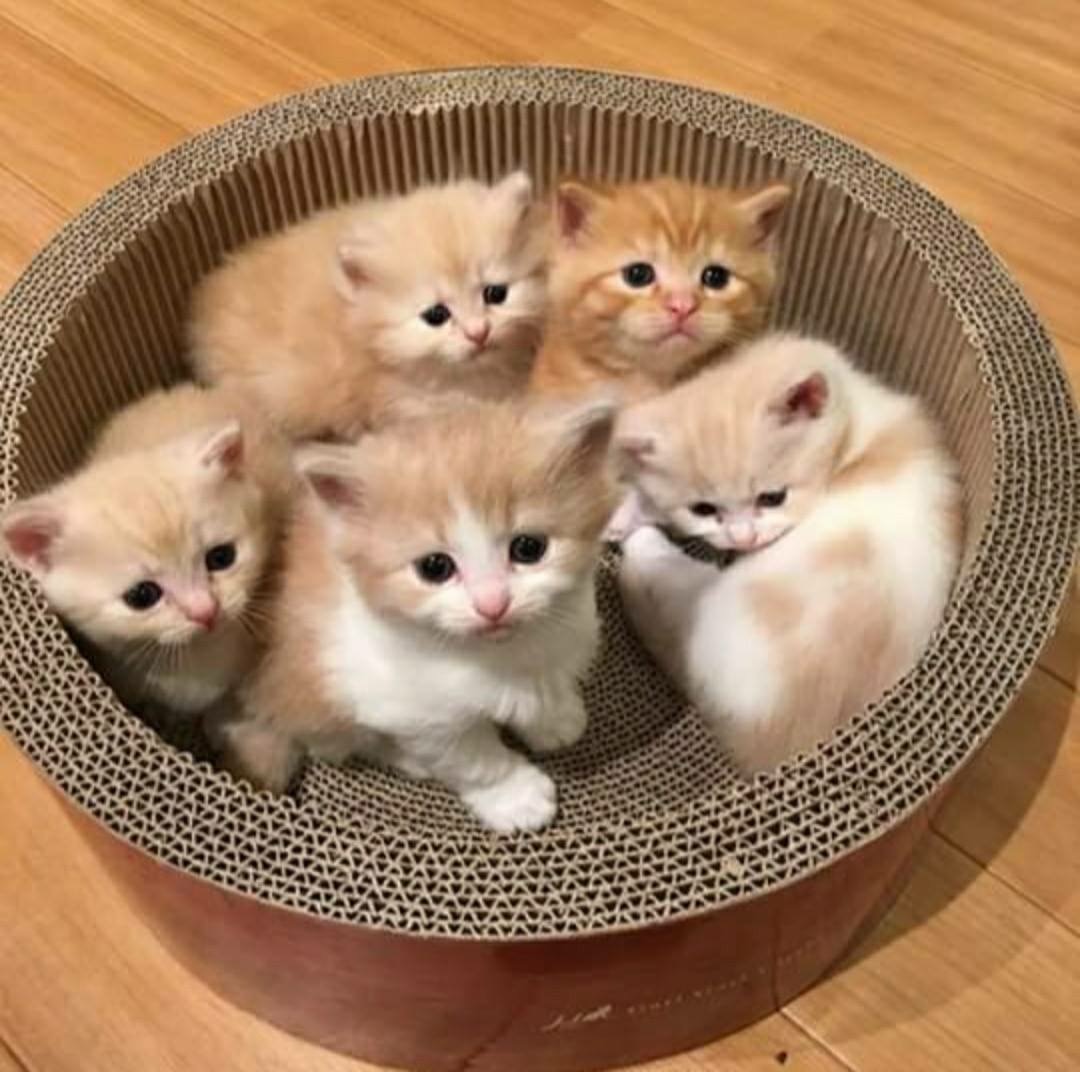 Quezon, Philippines
July 12, 2017 3:31pm CST
I miss my cat ??????????. I've been away from home since last month and I havent seen menggay for a long time. Only in pictures which were sent by my sister. We are pet lovers... we have 5 dogs and 9 cats at home. How about you? Are u a pet lover as well? ??????
10 responses


• United Kingdom
13 Jul
Never mind the cats, I am interested in your reasons for following me. I hardly post any discussions, so to spot me you must have been looking really hard. Is it because you have heard I am suave, sophisticated, with a charming disposition? Or are you just collecting people?



•
12 Jul
That's quite many, I must say. I only have Grumpy with me. But not right now. He's in Florida and I'm in Kiev. And I had a parrot too but it flew away somewhere and I couldn't find it.:(

•
12 Jul
@Chriezzy
I don't have him with me right now. And I don't have a pic, because I keep on travelling a lot. Sorry!

• Quezon, Philippines
13 Jul


• Fairfield, Texas
13 Jul
13 Indoor cats, 1 outside stray and 3 donkeys
@Chriezzy
.

• Fairfield, Texas
14 Jul
@Chriezzy
Yeah, you ought to see the food bill.

• Beijing, China
13 Jul
Sad to know your bad news, I like dogs, but did not have one,my friend,I hope you can find your menggay soon

• United States
12 Jul
I bet you do miss you wonderful cat. I am a lover of pets too.

• Dallas, Texas
12 Jul
I like dogs and cats but , my wife does not. We do not keep any pets in our house. I used to have a pet named Pepper. He was a small snoopy type dog, I would guess a mix between a Basset Hound and a Beagle. I once had a pet cat, a female I called Mon Kinny Kat. She was as black as the night with a bluish sheen to her fur. Most people I know, including my brother , own dogs.Chihuahuas or some kind of other breed. I am fond of Heinz 57 types myself. I had a cat when I was very young. It was a stray and one day it went away and never came back. I think it was a globe trekker.