Some sacrifices and some footprints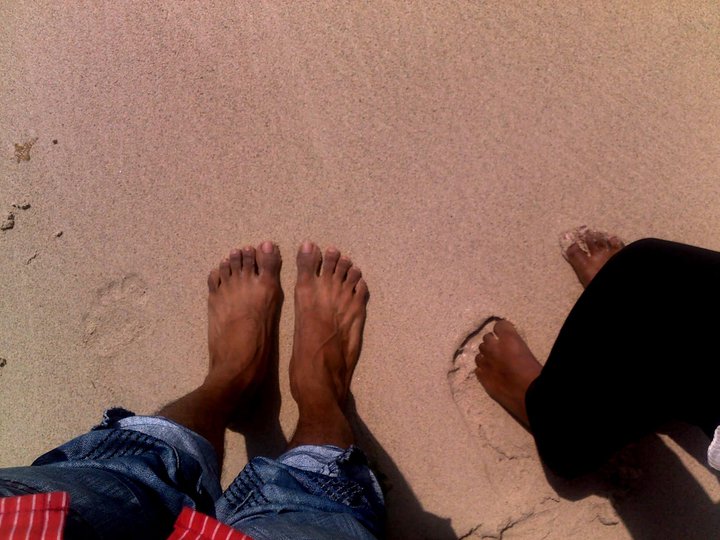 Mauritius
July 13, 2017 4:00pm CST
I fell in love with her at first sight. We were still in our teenage. We had no idea of what love was until it happened to us. I loved her secretly for two years until she reciprocated the love too. So pure and innocent was that love. We used to meet at the bus-stop after college hours. I was 16 and she was 13. We used to write love letters for each other and we would read those letters again and again. We had no mobile phones those days. I used to call her from the public telephone and we knew of the time that we should talk. She would walk around her home telephone, waiting for the phone to ring and to eventually hear my voice. I shed tears when I remember those days. Her parents learned about our love story and her father asked her to choose education over love. She cried and approached me, in a confused state, not knowing what to do. I asked her to obey her parents' words and to choose education too. We sacrificed our love. Life brought us back again when I was 23 and she was 20. We fell madly in love again. We resumed writing love letters and poems. All of a sudden, life became so colorful. She was my everything and so was I for her. Life had a new meaning. We were finally happy. We maintained our relationship for 5 years until we confronted another major decision again, which I will not reveal at this point in time. We cried together and sacrificed this love again. Though deep inside, we know how difficult it is to live without each other, we have no other option that to suppress this love and to silently accept the rules of this society and its systems. Today, I am a young man of 29 and she is a fine lady of 26. I work in another country and she is in her home country itself. We are no longer in contact but we know that our hearts beat for each other even today. I feel lost but when I recall the reason for which we sacrificed everything again, I muster courage to pursue the journey of life and send good wishes to her, so that she can face this world too. We left footprints in our world of love. I have no idea if one day I will go back there in quest of those footprints or if we will walk together again to recreate them. I felt like sharing this brief story of my life with people unknown to me; to my fellow MyLotters because you have all always made me believe that everything will be fine.
6 responses


• Mauritius
15 Jul 17
There's a lot more to this Prashanth. I think it can be more than a blockbuster movie.

• Roseburg, Oregon
13 Jul 17
I hope the two of you are harpy in the life's that you choose.

• Garden Grove, California
13 Jul 17
I hooe abd orat tgat i be daty sioon se wuk reakze se stukk kives tu and put herself frst fir a change sure hope so


• Mauritius
15 Jul 17
Thank you Shavkat. I hope you find your soulmate. I don't want other lovers to end up like me.

• Philippines
15 Jul 17
@excellence7
I think I will just wait to come and not to look for it.


• Asansol, India
14 Jul 17
Nice story. We all fall in love in some point of our life. Everything will be fine again because your love is so strong. Lol