The hottest period in Beijing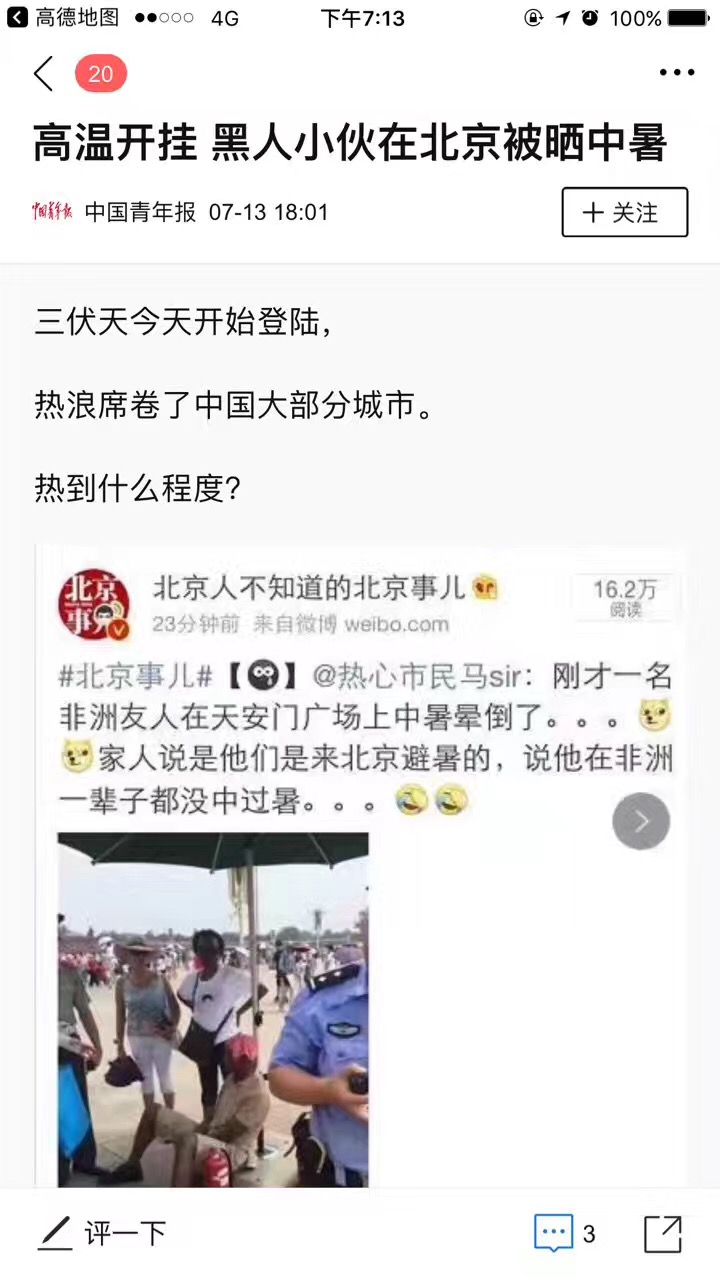 Beijing, China
July 13, 2017 8:13pm CST
From yesterday, the hottest period of the year began, The average temperature reached more than 36 degrees per day, many people are suffering from heat stroke If you understand Chinese, the pic above can give you a good explantion "An African friend fainted from heat stroke in Tiananmen square, and his family said they planned to come to Beijing for the summer. he had never had a heat stroke in Africa"



4 responses


• Beijing, China
14 Jul 17
yeah,the weather is so sultry in Beijing There was a heavy rain last night, but it is sunny today


• China
14 Jul 17
@cancergirl
The same as chengdu.After a heavy rain,the temperature is still so high.




• Beijing, China
14 Jul 17
yeah,like a stove,dear friend,do you have a good day?



• Guangzhou, China
14 Jul 17
I read this post yesterday and I must say it is quite amusing. It is even hotter than Guangzhou although we are in the southern China already. We are supposed to be hotter but it is not the fact. It is about 32 degrees here. By the way, actually it is hotter in USA this year and it is even hard to believe. It seems Beijing is still cooler than USA, can you imagine that?


• Beijing, China
14 Jul 17
It's hard to imagine,I think the global weather must have some problem,my friend