Traded this (the top card) today...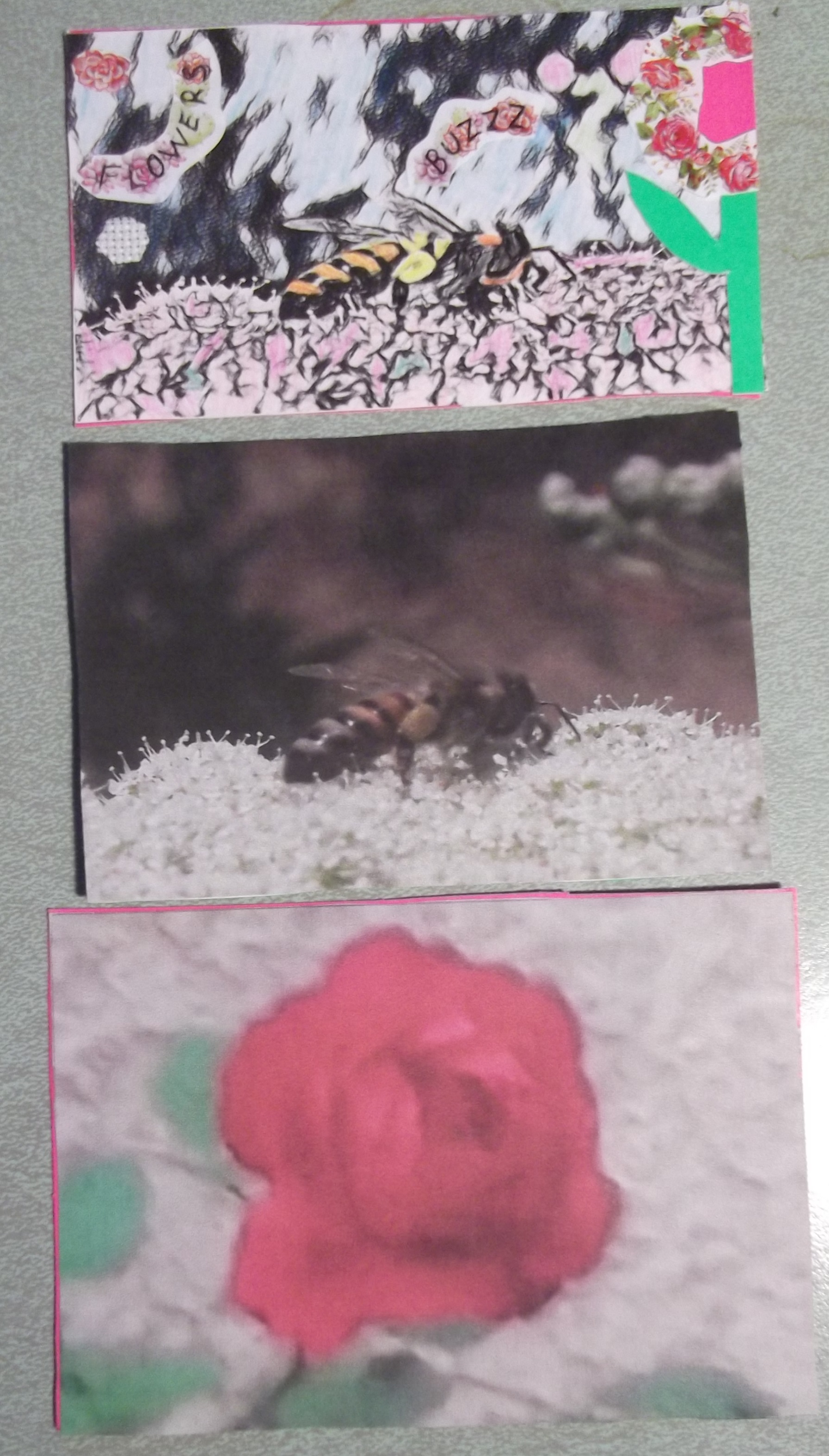 Petaluma, California
July 14, 2017 12:56am CST
...my second trade. This was for the card that I made just today--a sketch of a photo (the printed out photo is in the center--the one on the top is the same photo, done with the sketch setting on Luna Pic.com). I colored it with colored pencil, added stickers and cut outs from tag board. I had posted the three above that I made today on the Artist Trading Card group on Facebook that I belong to. Someone asked me about the third one in the picture I'd taken of them (the rose). I explained what it was, as I guess it was hard for her to tell 'cause the photo is a tad blurry (thought I still liked the way is looked, so I made a card from it); then she asked if she could trade me for another one in the group--the one on the top. It is, as I said a "sketch" made from the center one of the bee on the flower.

I am pleasantly surprised !
2 responses

• Petaluma, California
14 Jul 17
No, they're called Artist Trading Cards. People make art on 3x5 inch (sometimes different sized) cards and--well, trade them.