In fact I haven't forgotten that today it is my friend's birthday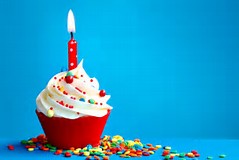 Guangzhou, China
July 14, 2017 1:49am CST
She is my good friend from college. In the past I always greeted her happy birthday today by SMS. Sometimes I will leave her comments in her social apps. As time goes by, I think she has changed. Such as she has never greeted my birthday by any kind of methods. And she also has never replied to my comments. So perhaps I think it is time for me to leave from her life because we all have different kinds of lives. And we are also busy with ours. I will not send SMS today although it is her birthday. It doesn't matter that there will be without my greeting. She shall has friends and family who will greet her happy birthday today.
8 responses

• Roseburg, Oregon
14 Jul
I hope you do tell her happy birthday.



• Hong Kong
14 Jul
@youless
Is htre such a thing as unrequited frienship like an unrequited love?


• Philippines
14 Jul
one-sided relationship? hahaha!

• Philippines
14 Jul
@youless
my friends contact me once in a while to have get-togethers, then after that, long stretch of no communication. so when they decide to meetup, we drop everything and go.


• India
14 Jul
Yes, time change people. I too wished a friend almost every year but once I didn't due to some other reasons (not forgotten). That time she too not wished me (my bday comes after her). I felt bit bad, people only respond on us what we do for them. Then I stopped wishing her, I remember her birthday well. But I don't really need wishes from such friends.

• Guangzhou, China
14 Jul
But I had kept sending her birthday greetings and important festival greetings for years. There is no response. I left comments to her social apps when I learned from her status. There is no response, too. So I think I may have to leave as she may not even regards me as a friend.

• Philippines
14 Jul
Nothing to lose if you still greet her, perhaps she has valid reasons. Send her red envelope in Wechat


• Beijing, China
14 Jul
take easy,my friend,one person will not always be with another person forever,let her go


• Philippines
14 Jul
if you've left comments, messages, greetings all these years and she never acknowledged them, or did the same, then maybe she won't even notice when you stop doing it for good.