Do you like the movie series?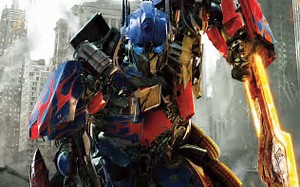 Guangzhou, China
July 14, 2017 2:11am CST
Today it seems that there is a tread for the movies to have the series. Such as Transformers. The first is good, the second is OK. But now I already forgot how many series they have released and I am sure many negative comments to the latest Transformers movie. Keanu Reeves is very wise to turn down the Speed 2 as it can never compare to Speed 1. It becomes boring to see the movie series because the stories are similar. I look forward to seeing something new. But of course a new movie is risky and filming the movie series is safer.
7 responses

• Hong Kong
14 Jul 17
@youless
I'm a fan of Star Wars and it is the longest running "film series" I think.


• Los Angeles, California
14 Jul 17
The longest running film series is James Bond since 1962.

• Guangzhou, China
14 Jul 17
@JohnRoberts
Yes, I forgot this long and famous movie series



• United States
14 Jul 17
I do. I just can't recall which ones right now Youless. I love movies.


• United States
14 Jul 17
@youless
I like those movies too

I am not sure which of the Transformers I have watched. I hope you enjoy it.


•
14 Jul 17
Me and my brother are tech-geeks. And we love transformer series. It's given us an interesting angle. Not every alien need to be some squeamish manhunting biological lifeform, but they can be robots hiding amongst us, and we drive them (who would have thought that?), and some of them are friendly and always ready to help.:)


• United States
14 Jul 17
I like movie series sometimes.

• Banks, Oregon
14 Jul 17
Yes, I am a big fan of it, but agree the first one was the best, part 2 was awesome to though.