John Rabe is a hero in World War II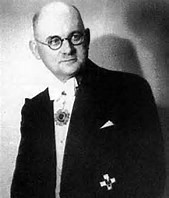 Guangzhou, China
July 14, 2017 2:38am CST
Anne Frank's diary is well-known. Do you know John Rabe's diary? Although he was a German but he saved a lot of Chinese when he was in Nanjing, China. After World War II, John Rabe had a suffering life because he was a Nazi before. And Nanjing people donated money for him and they sent him food every month so that he and his family could have a better living conditions. And if he preferred, he could live in China with good conditions and all were free for him. It is sad for him to suffer this unfair treatment after World War II. He died because of the stroke at last.
5 responses

• Philippines
14 Jul 17
It should adapted in movie

• Philippines
14 Jul 17
@youless
really, wow i should search for it

• Guangzhou, China
14 Jul 17
@ilocosboy
You can find more information about this movie here

Directed by Florian Gallenberger. With Ulrich Tukur, Daniel Brühl, Steve Buscemi, Anne Consigny. A true-story account of a German businessman who saved more than 200,000 Chinese during the Nanjing massacre in 1937-38.


• Philippines
15 Jul 17
This must be so well known in China.

• Roseburg, Oregon
14 Jul 17
Never heard of him but at least the people in Nanjing, China did not forget him.

• Bunbury, Australia
14 Jul 17
I haven't heard of this man. It is good that the people of Nanjing didn't forget him.