What meaning do pets have in our lives?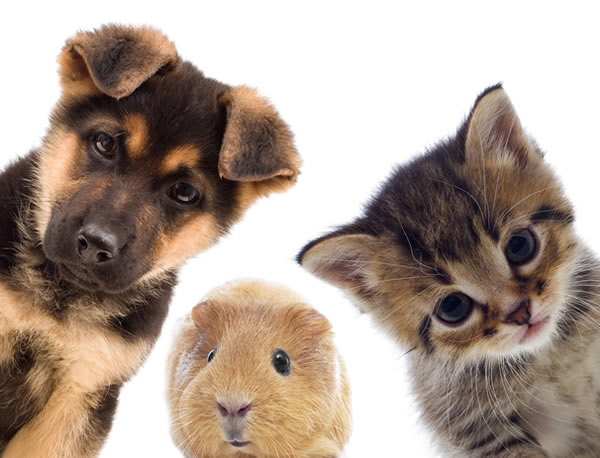 South Africa
July 15, 2017 2:21am CST
Now that I am working more from home, I am thinking of getting a dog. I stopped myself this morning to investigate why would I want another pet? I would have to feed, bath and amuse the dog, there would be vet bills, there would be anxiety or heartbreak when the dog became ill or died, there would be dog hair to vacuum up and dog smells to disguise. I do not need a dog - I have a full life with many friends, I do not need a watchdog or a guide dog. Why not just buy a stuffed animal or a new computer game. What value does a pet bring into our lives that cannot be satisfied with something else?
10 responses

• Rass, Saudi Arabia
15 Jul 17
Pets are wonderful. You'll feel important because your their only companion they have.

• South Africa
15 Jul 17
I love the way a dog will greet you as if you were the most important entity in the world!

• Rass, Saudi Arabia
15 Jul 17
@QuantumJoy
true. You know the real feeling of love from pets, especially dogs.


• South Africa
17 Jul 17
You are so right - I always feel happy when I look at my cat even when she is up to mischief or sleeping on my newly washed clothes. Do you have a pet or pets? Does the pet have to be alive or can a stuffed soft toy also bring the same happiness?


• United States
15 Jul 17
Scat and I have many deep and thoughtful discussions that I could not have unless I lived with someone else, and I don't like living with people.

• South Africa
15 Jul 17
I talk to my cat every moment we are together and she is awake. Unfortunately she seems to sleep 21 ours out of 24 but I declare my cat the best listener ever!

•
15 Jul 17
I don't think we ought to attach any meaning to that. I mean, we love our pets from their silliest of things they do (most of times) to most brilliant thing we may see them doing if only by chance. I think you have heard of a pet "Einstein-brain" parrot who could mimick animal sounds. Now that's wonderful, seriously, and doesn't necessarily have to have any meaning at all! And that's what I think



• South Africa
15 Jul 17
Certainly my pets have always been members of my family.

• Hong Kong
15 Jul 17
As I've commented in another post pets are therapeutic.


• South Africa
15 Jul 17
Do you think I need pet therapy? I think I need a dog to get over myself and think of somebody else for a change!

•
16 Jul 17
Comfort only they can give and no judgment with what you tell them. Good secret keepers anything you tell them alone no one else will know.

• Philippines
15 Jul 17
Because pets are part of the family

•
24 Aug 17
QuantumJoy, Pets bring so much more to our lives. They give you so much love, I lost two animals I adored so much, but, I got another. I felt I still have enough love to give to another. We keep them from not having to be put in crowded shelters and not having to live on the street. There are too many animals homeless. We give them a safe place to call Home. Pets can give us so much more than people. If they like they they are very loyal and want to cuddle up next to you or fall asleep on your lap. If a dog is too much trouble then find a cat that needs a home. They are worth even though they get sick and die. People also die and leave us.

• South Africa
24 Aug 17
I have had rescued pets all my life and I really can't bear the thought of not coming home to at least one furry friend. I will try not to have a hamster again as they burrow their way into your heart but only live such a short time. My hamster called 'Little' was so tame and and amazing little friend. Her life was done after a mere 3 years and I miss her still.

• Philippines
12 Sep 17
Their warm touch and meaningful look when they are trying to figure out what`s in your mind