Foyle's War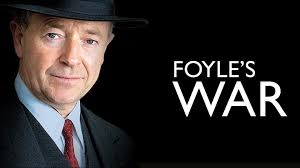 Kingston, Jamaica
July 15, 2017 1:19pm CST
Foyle's War is a British program, and each episode is a chapter. The program is about England during the Second World War. It is the story of a particular Police precinct during the time of bombings, rations, and the like. It is very well acted and quite interesting. It is almost a slice of history. The various actors are quite believable, the plots never go beyond reasonable and have probably actually occurred during the period. It could have lasted another season or two but was ended with the last episode and so never loses it's interest.
2 responses

• Hong Kong
15 Jul 17
@tallawah
It seems to be an interisting TV porgram my friend. Thank you for this post and for sure I'm going to check this out.



• Los Angeles, California
15 Jul 17
I have seen the entire series. The series was actually canceled when the war ended then revived with new episodes taking place in post-war London.