JJ's Vinyl Madness Countdown #853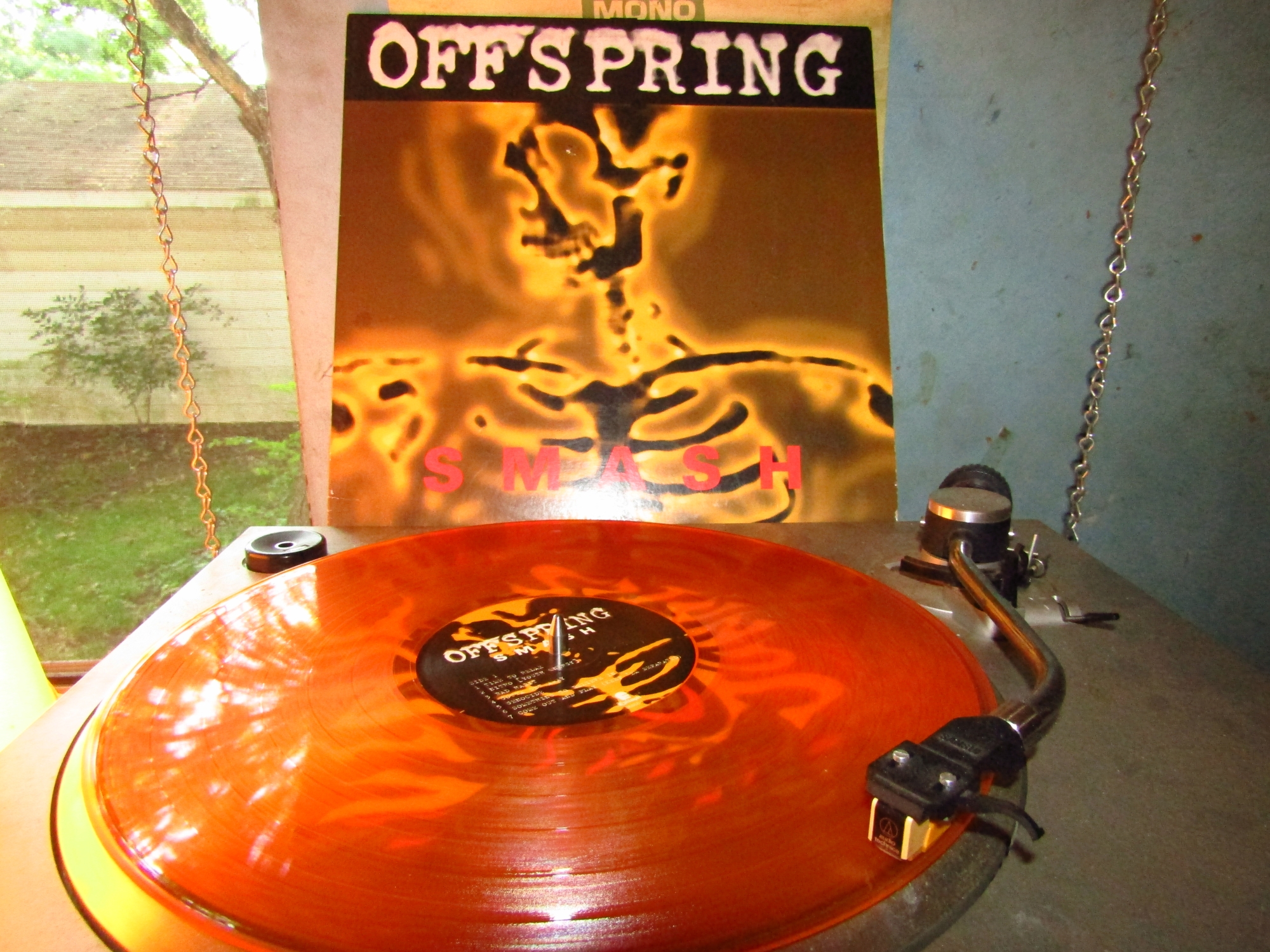 United States
July 16, 2017 4:41am CST
"...and of course, this compact disc playing on your home stereo"

Yes...it says that in the spoken intro to this album. But I don't have a CD player big enough to fit the album in, so I play it on my turntable.

You'd think they would use a different intro for the record, but they used the CD master to make it with. Oh well...it's still good.

Offspring - Smash

Hey man you know I'm really okay The gun in my hand will tell you the same But when I'm in my car Don't give me no crap Cause the slightest thing and I just ...
5 responses

• United States
16 Jul 17
I love the different color albums. I remember the first time I saw one and was like WOW. Now there are lots of them. Yep love the Offspring. I have a bad habit too.

• United States
16 Jul 17
I've got several colored and a few picture-discs

• United States
16 Jul 17

• Los Angeles, California
16 Jul 17
Am I seeing right that the album is orange with designs?

• Italy
16 Jul 17
@JohnRoberts
Yes, 100% orange flavored candy.


• United States
16 Jul 17
The designs are on the slip-mat, the album is translucent orange


• Daytona Beach, Florida
16 Jul 17
Thanks for sharing. Never heard this before. Interesting that the record is orange.

• Richfield, Utah
16 Jul 17
Ah, love me some Offspring! This one is probably one of my most favorite albums/CDS