Ibotta Review So Far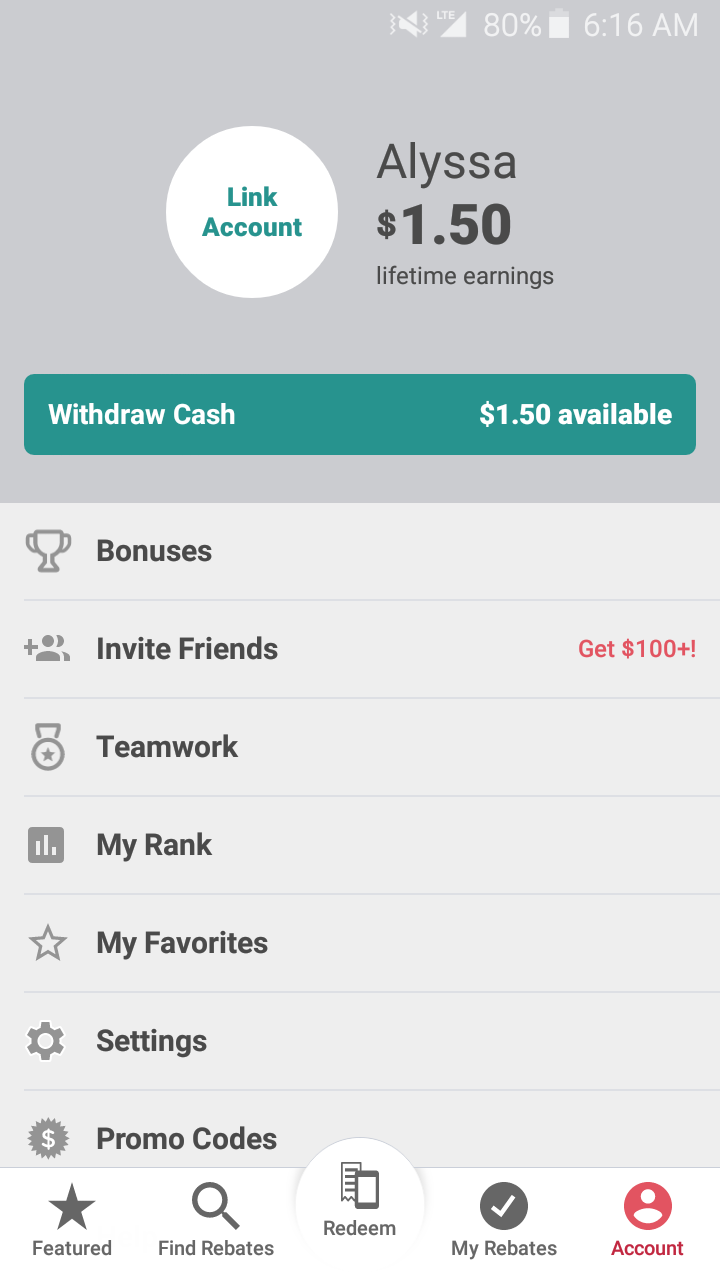 United States
July 16, 2017 6:22am CST
So I joined this app at the suggetion of a coworker who said she makes "hundreds" per year using it. I wanted to check in and review it quick before I forgot to do this. My understanding of how it works has improved. So far I have made a whopping $1.50 as you can see! Essentially, there are rebated listed on the Ibotta app for various popular retailers -walmart, walgreens, cub, target and many more. Seems like everywherr but Aldi which is my main grocery place. If you buy the specific items that they have rebates for, you take a picture of the receipt on your phone and upload it. I buy mostly generic so many of these do not really apply to me. However occasionally they seem to have "any food item" rebated of .50 cents or rebates such as "any type of bread" for .25 cents. I dont see myself making hundreds on this but I am just going to keep goig with it for a while. Have you tried any nrw sites lately? Hope everyone is having a fabulous Sunday!
6 responses

• United States
16 Jul 17
Yeah because you have to buy those specific products at only some stores..I wouldn't make anything with it.

• United States
16 Jul 17
Exactly! So in the end buying those more expensive products yourr still losing money. I did see my laundry detergent I use on there (Purex) and a rebate for that for a buck or so (and the Purex bottles are cheap, only about 4 bucks for supposedly 50 loads). But I agree with your thinking. Hows your Sunday going?

• United States
16 Jul 17
@maezee
Yes we are the same besides that i don't have a smartphone so no good for me. Its okay thanks dear Maezee..hope your Sunday will be nice too


• Malaysia
16 Jul 17
That sounds interesting. Not sure if they have something like that for local supermarkets here, maybe I should check.


•
2 Dec
Earnings are earnings. Keep adding to them and build up a big pot!

• United States
18 Jul 17
I have just signed up for this also and right now i am at $2.25. My sister told me about it as she uses this site as well. I hope we both make something of it and it's not a waste of time.

• Philippines
17 Jul 17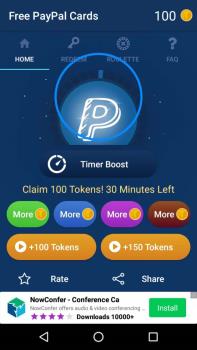 We have a similar app for Philippines but I am not using it.

I use apps/sites that only ask for Payment address. I hate apps/sites that asks so many personal informations when joining (birthday, street address, etc.) Today, I installed 'Free Gift Cards Generator for PayPal' app. Will post if I reach payout and get paid.


• Ringgold, Virginia
16 Jul 17
I've heard people talk about Ibotta, yet I've never used it. Sure it's a good way to get some cash back, but unless you shop at a certain store or for a product, then it may be a waste.