The best show in town yesterday night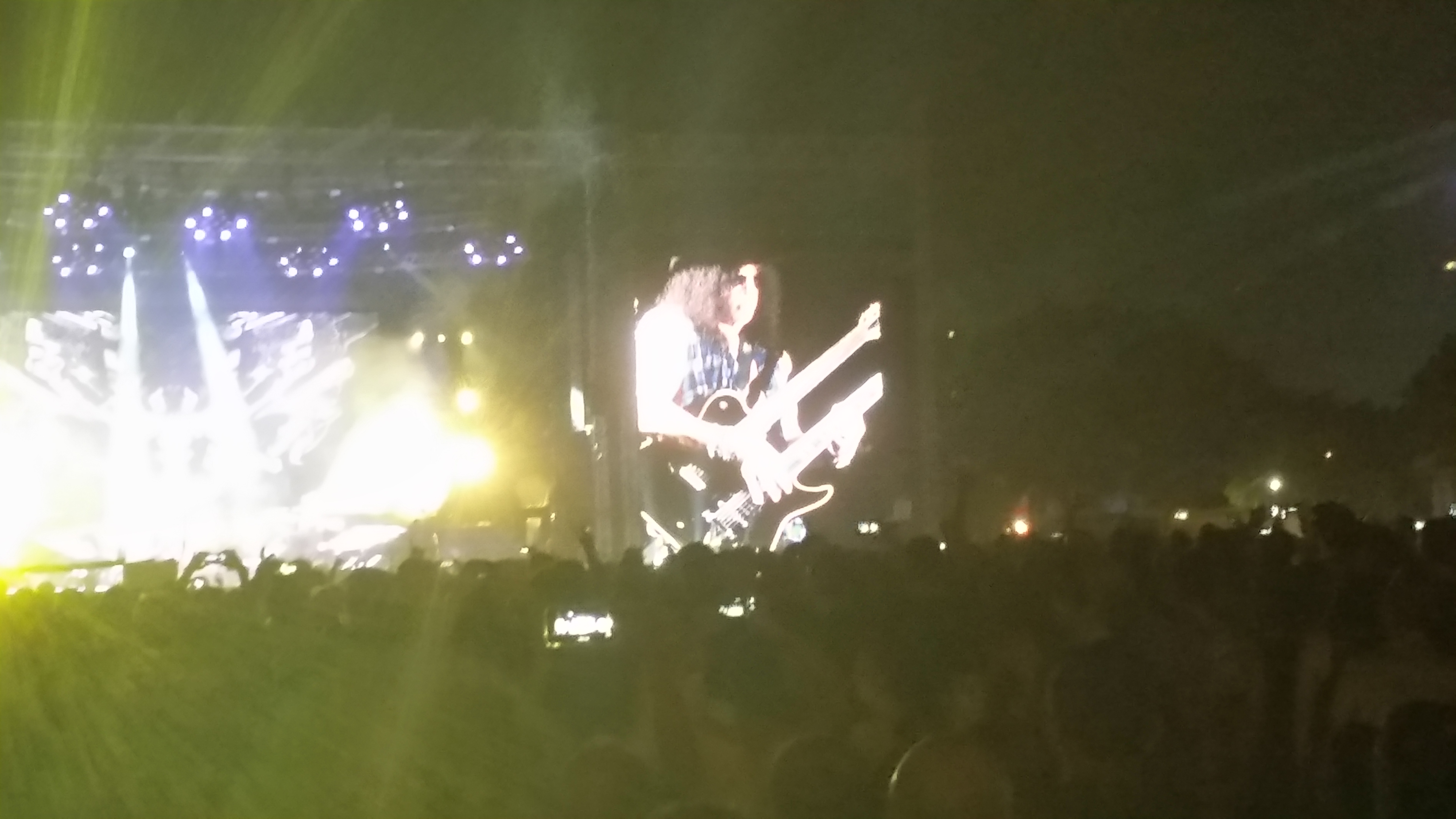 Israel
July 16, 2017 3:29pm CST
Yesterday evening on Saturday was a performance by a group of Guns and Roses in Tel Aviv. Yes you hear correctly they came to Israel, my country, and gave a three-hours performance. There were 60,000 people in the audience. It was a bit crowded, but when Slash's guitar started playing everyone felt so free. And when they sang the song "Paradise city" we already felt like in the seventh heaven. It was really but really fun. Thanks Guns and Roses for the most amazing show that was yesterday. Picture took by me.

ALL COPYRIGHT IS HELD TO THEIR RESPECTIVE IDIOTS
10 responses

• Lakewood, Colorado
16 Jul
This is a wonderful pic. I am happy to know you were able to attend. Is Axle very huge now I mean in size?

I know he is so much different than he used to be. Bet this was most exciting!!



• Lakewood, Colorado
16 Jul
@gilggg
Amazing..this was a one of a kind experience Gil!! So glad you got to go and do keep your tickets too for memories. Did you take any video as well?

• Israel
16 Jul
@TiarasOceanView
I think this was a show of once in lifetime...I took a video but not such a good quality I want to ask my friend to send me his video he has a better camera than mine...


• Jacksonville, Florida
16 Jul
That's great! I'm glad you enjoyed the show. =)


• Philippines
19 Jul
I can feel you, because hubby and I also have attended the Reggai concert of one of the celebrities here. Despite that their kind of music is loud, hubby and I enjoyed it so much too.

• Philippines
20 Jul
@gilggg
I can relate to that.




• Philippines
24 Jul
Such an amazing crowd I bet.

• United States
16 Jul
I know that American bands love visiting other countries and so I'm not surprised that GnR was in Israel to bring their music to you! So glad you had a great time!

• Los Angeles, California
16 Jul
Israel was "Welcomed to the Jungle."