Gratitude Challenge Day #897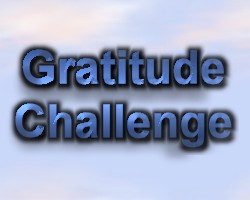 United States
July 19, 2017 2:13am CST
Hey there, everyone. It's wayyy after midnight, so this is the Gratitude Challenge for Tuesday, July 19th... 1. The radiologist called. My x-rays look normal. I'm just glad they called so I don't have to keep waiting for the phone call (I wasn't worried, but I'm not a fan of phone calls). 2. I had to run to the store to pick up a few necessities, so I got that out of the way for the week. 3. It was pizza night. 4. I enjoyed WWE Smackdown. 5. I had another productive writing day. Alrighty, I'm gonna hit the hay. I stayed up too late tonight. G'night, or good morning, and take care, everyone. Photo Credit: I made this graphic using PhotoImpact 6.
8 responses

•
19 Jul 17
Smack down is More fun these days

•
26 Jul 17
@tammys85
Both Raw and Smackdown are good but i miss the earlier Raw and Smackdown, which i used to see in 2010-2015



• Italy
19 Jul 17
Good night! I've been up all night, it's currently 9:30 AM, maybe it's time I go hit the hay too.


• Italy
26 Jul 17
@tammys85
I think around noon.


• United States
26 Jul 17
@sabtraversa
Oooh. It's okay, my own sleep schedule is a mess.

• United States
19 Jul 17
We had pizza for lunch


• India
19 Jul 17
nice way to spend your day


• United States
19 Jul 17
I will have pizza this week.