The Americans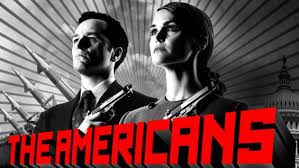 Kingston, Jamaica
July 19, 2017 5:59pm CST
This is an excellent show. It is the story of embedded Russian spies in the United States, beginning in the 1960s. The key characters are a husband and wife whom no one suspects. Their marriage was a set up, and they were requested to have children which they did. Their children are entering teenage when the show begins. The plots are carefully drawn, the acting is excellent, and the fact that there were such people in America and they have assisted in the construction of the scripts increases the reality. It is an intelligent program and well worth watching.
3 responses

•
19 Jul 17
Yes I tried to watch that series. It does get good reviews. For some reason I just did not get into it? Maybe too much news about Russia lately caused me to pass on that one.


•
19 Jul 17
@tallawah
Well you like it and that's what's important. I'm just one opinion. Maybe I'll give it another chance and watch the reruns.