Working from us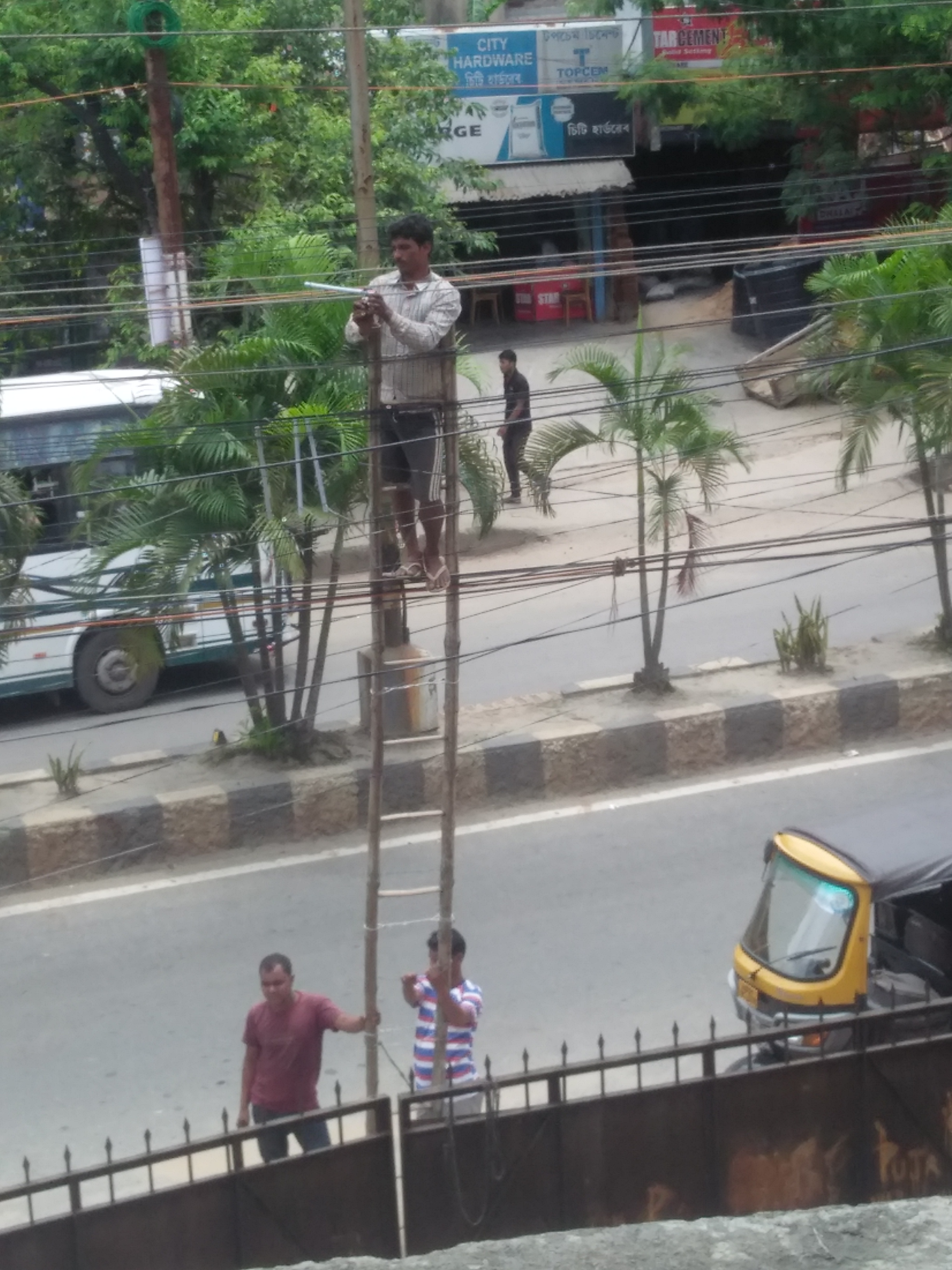 Guwahati, India
7 responses

•
20 Jul 17
Looks like he knows what he is doing. And it is dangerous. They don't have other choice. Some need to this kind of job to bring food for their family.

• Philippines
20 Jul 17
I'm also working like a cow for my family

• United States
20 Jul 17
That man is crazy. To be up there with no protection at all. He is not protecting his family in the long run. what happens if electric charges him. what does his family d o then. He is crazy.


•
20 Jul 17
This is bad on part of authorities Dimbe

• Philippines
22 Jul 17
That's just dangerous! People here have helmets and gloves. They are risking their lives, that's not fair for them.