Animal Abuse & Exploitation: When Does It End?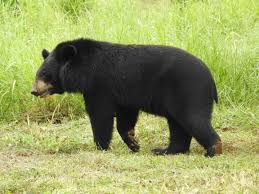 Saco, Maine
July 20, 2017 7:35am CST
Almost everyday now, we hear or read reports of animals being abused in some way. And there are few folks who aren't somewhat familiar with the television ads that depict abused and neglected animals and that quickly make me switch channels. It's not that I'm heartless. The images in those ads break my heart, mainly because there is really nothing I can do about it. Sure, I can donate money to the AWS (Animal Welfare Society) or some such organization whose purpose is to stop this sort of thing. But what good does it really do? And does my generosity extend to other forms of abuse, such as that described in the article I've attached to this post? A friend of mine posted something about this on Facebook this morning. It has to do with the bear-bile production going on in Vietnam and China, so naturally, I researched it, as you can't always believe what you see on Facebook. But the links I came across, such as this one from National Geographic, were legitimate. And what I found was so disturging because it is all so unnecessary. I came away from it thinking that humans, some anyway, will stop at nothing to get what they want, even if it means torturing and making animals suffer in the process. Some of the ways they use simply boggle the mind, including this one. I'll let the article speak for itself, as it does a much better job than I could do to describe the situation. What I will say is, will there ever come a day when we, as the enlightened species we are supposed to be, stop hurting others species simply for what can be gained from it? (Public Domain Image)

"Our concern is that there's the potential for the industry to explode in Laos," says a wildlife activist in a new video.
5 responses

• Bunbury, Australia
20 Jul 17
And in Canada there are farms where mares are kept pregnant and in barns for the harvest of their urine for, I think, the treatment of HRT. It is really upsetting but, as you say, there seems to be little that can be done to really make a difference.

• Saco, Maine
20 Jul 17
Right...and just how much good do our dollars go to make any difference, or they just end up covering overhead costs in those organizations that are supposed to help? Education again is key, I think. But it's very difficult to discourage certain ancient cultural practices in some of those countries, which is a big part of the problem.

•
20 Jul 17
Yeah, I keep on thinking about that too... I think we need to be more considerate of animals and their rights. The cruelty they are sometimes subjected to is quite unbearable to watch. I think we need to take more active part in protecting animals and their rights, instead of only donating in charities.

That's my opinion only.

• Saco, Maine
20 Jul 17
And realizing that we should be caretakers and not users of animals.

• United States
20 Jul 17
I wrote an article on this specific cruelty a few years ago. Humans are the cruelest creatures on the face of the earth and God is not happy about this cruelty one bit. Due to cruelty foisted upon innocent creatures, humans pay the price for that cruelty, and that price is well-deserved. Signing petitions seems to be about the only thing that works to end animal cruelty, from my experience. Numbers 22:32 "And the angel of the Lord said to him, "Why have you struck your donkey these three times? Behold, I have come out to oppose you because your way is perverse before me."

• Saco, Maine
21 Jul 17
It just boggles the mind...I agree with your assessment, though, in humans paying the price in some cases.


• Saco, Maine
20 Jul 17
How primitive and how awful...in this article, the bears are also prized in China (?) for their paws, which are a culinary delicacy. So they are often killed just for that. Sigh...