A lot more work to do.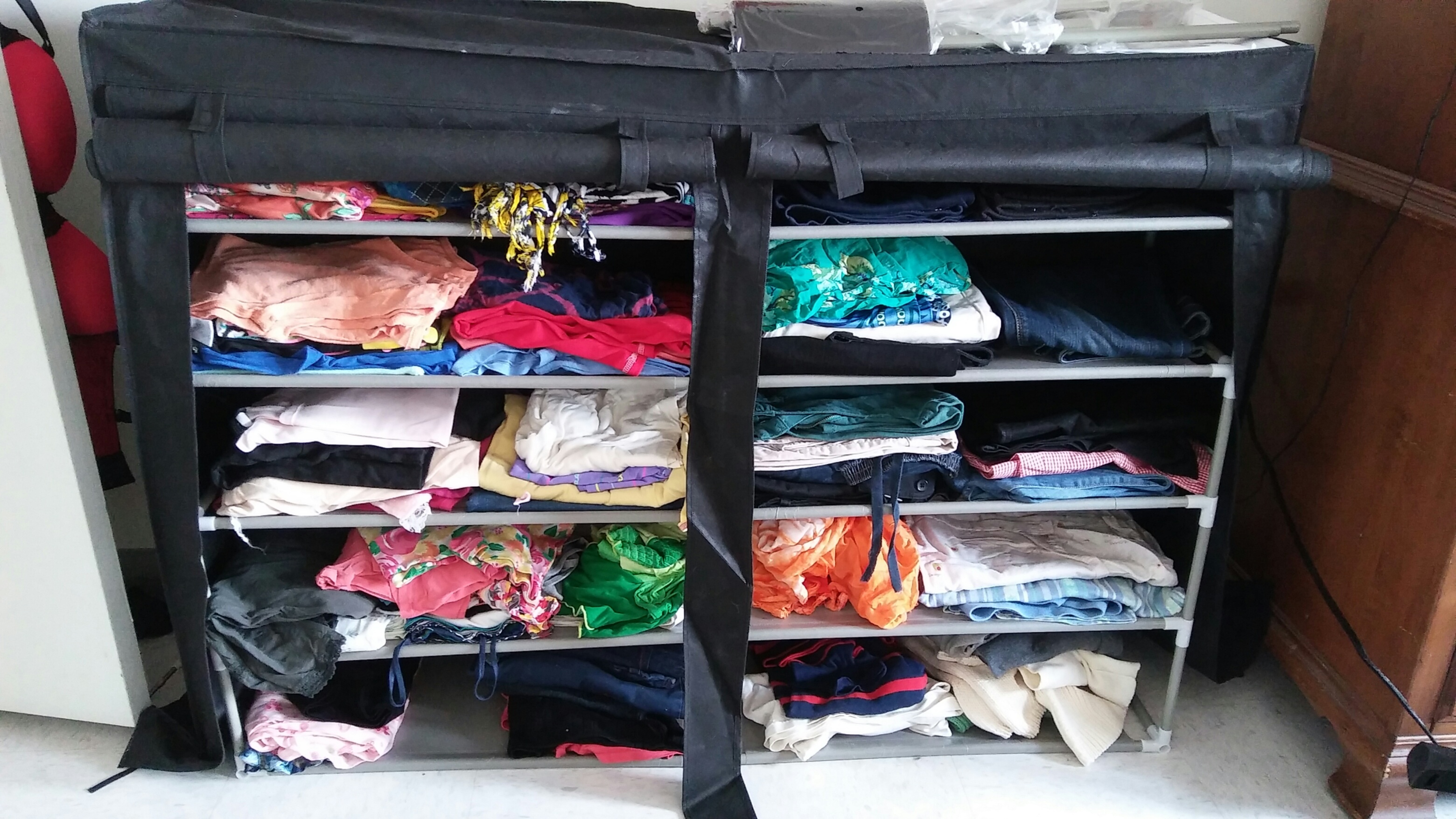 United States
July 20, 2017 1:06pm CST
I had to call for two more shelves that I am missing. I need to wait for them to arrive to close the cover. It's hanging very tacky with two shelves missing. I tossed out some clothes I was not wearing. Most of the left side I have not worn in a while. Now that it's out of the closet I can get to it. I tossed out the storage unit and put the washer in its place. That will ease my mind of people seeing it in my room. I might order another one for the back closet. It would be nice to order two and stack them up. It's a pretty big unit which would be nice to hold stuff on. I found a few dresses I was looking for as well. My fingers are tired from pushing so much on this unit.
3 responses

• United States
20 Jul 17
It is a nice useful unit Sharon and it will be great for your clothes..nice job.


• United States
20 Jul 17
Thanks, I am glad I found it.

• Los Angeles, California
20 Jul 17
It was a good time to clean out what you don't use anymore.

• United States
20 Jul 17
That is what I am happy about. It was a long time coming.

• United States
22 Jul 17
yes i could see it in my walk in closet when kay leaves.