Maybe going to the beach tomorrow

United States
July 20, 2017 9:13pm CST
The family and friends who we consider family are going to the beach tomorrow--the very same one that Chris Christie sat on while everyone else couldn't access because he had shut down the state. Anyway, we usually get a beach buggy pass to drive onto the beach as well but my husband's hip is really bad at this time and in need of replacement. He really can't walk on the sand well so he didn't want to get a pass this year. We didn't which is why I haven't been to the beach since my trip to Cozumel, Mexico in April! I'll probably hitch a ride with my sister, her husband, and their kids to Island Beach State Park tomorrow morning. It is such a beautiful place and i've missed it! Stay tuned!
9 responses

•
21 Jul 17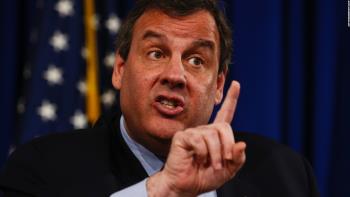 I was at the beach today, but avoided Island Beach State Park. Heard Christie was at the gate turning cars away



• China
21 Jul 17
It must be a very nice day tomorrow.


• United States
21 Jul 17
Hope you go and enjoy it as summers hot months are half over

• United States
21 Jul 17
If I were that close to the beach I would be there too! Have fun.

• Colorado Springs, Colorado
21 Jul 17
Well, if you go, have a good time!


• Toccoa, Georgia
22 Jul 17
I hope you had a great time.

• Los Angeles, California
21 Jul 17
Don't forget the sunscreen.