Only cash will be accepted as a tip?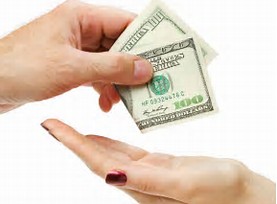 Guangzhou, China
July 21, 2017 1:57am CST
Paying the tips for the service is a custom in some countries. In my country this is not our custom. So sometimes I will have a question about it. Here it is much more popular to pay without cash. In the past people liked to pay by credit card, now they like to pay by mobile phone. Even I can pay by my mobile phone in the market. Namely it is not necessary for me to bring cash outside. Now I wonder if it is also a trend overseas, then how can I pay for the tip by cash? Or I must keep a little cash with me so that I can pay for the tip after I pay for the bill with credit card or mobile phone? Or I shall ask the waiter for her Paypal so that I can transfer the tip to her?

10 responses


• Philippines
21 Jul 17
Here, you pay in cash when it comes to tips. Anyway, tips are not that big so a little cash would do.


•
21 Jul 17
Paypal Would be safe


• Uzbekistan
21 Jul 17
When we visited the USA, waiters who recognised us as Europeans told us frankly that tips were not included. So you must have some cash on you. I'm glad that Germans are not so technically advanced as you are n China. I'm glad that we usually pay cash. I'm sure that you spend much more money when you don't see how your wallet becomes emptier and emptier.

• Guangzhou, China
21 Jul 17
In fact usually I don't bring a lot of cash with me. Now it seems that it is OK not to bring it at all. The advantage is that we will not be afraid of getting fake money or lose the cash somewhere else. Such as putting into the trousers pocket and then washed by the washing machine. Or the wallet gets stolen.

• United States
21 Jul 17
Paypal tip hahha

Here is can be credit card or cash so far.

• United States
22 Jul 17
@youless
I suppose at the end of the shift they place give them the cash or on their checks.

• Guangzhou, China
22 Jul 17
@TiarasOceanView
If they have many customers, it will be a hard job to sort them out.





•
23 Jul 17
We often add the tip to the bill, then pay the whole amount with our card. Certain places charge the service as extra % in the bills, in that case, we don't have to bother, unless the service happens to be exceptional.