How are you enjoying the weekend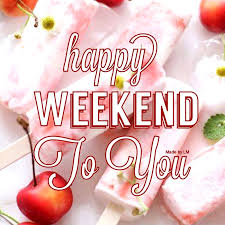 7 responses


•
22 Jul
I'll hit the beach a bit later today with my Girlfriend

• India
23 Jul
Ohhh...indoor on weekend...i will never do this...i always want to go outside, it could be anywhere, just outside of home on weekend to refresh my mind



• Los Angeles, California
22 Jul
It is early Saturday morning here so the day has just begun.

• New Delhi, India
22 Jul
@shynu44
I always enjoy weekend with my friends atop a hillock at the outskirts of our town,but today we could not do so due to heavy downpour.

• United States
22 Jul
Boringly.


• United States
23 Jul
@shynu44
Well it just is that some days Emmanuel..too long to explain here..my life here in this apartment is so weird.

•
23 Jul