I downloaded a free MAP APP but only got half the MAP!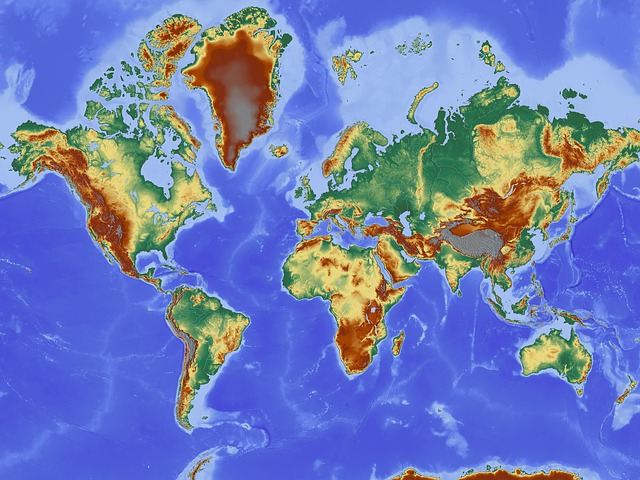 Dallas, Texas
July 22, 2017 7:56pm CST
So I was at the store, that is, the Microsoft Windows Store on Windows 10, and saw a free app that was a map of the world. After downloading this app I got only half of it. Then it had this link that was to get the full version of the app, but it was removed so I had to basically uninstall that app. Nobody wants half of the world even if it is free. I did manage to download another app called Kepler app. It was not free but it did in fact contain some good images of planets in the habitable zones of the region currently the focus of the Kepler space telescope, just another interest I have. I think as far as the map app is concerned, I will just go with Google Earth. It has 3D graphics that are totally awesome.

Is there a simple means to convert, say, an SVG or other vector image format file to KML and vise versa? There are incredibly powerful vector editing tools which attempt to replicate the way reality
5 responses

• Roseburg, Oregon
23 Jul 17
You do not want to rule half of the world. I would uninstall the app to.

• Italy
23 Jul 17
I can picture myself in the middle of a journey "in 200 meters, the world ends, unless you upgrade to the full version". That was sneaky. I'd expect a free version to have less features, not half the map!

Maybe I'd start to curse the Flat-Earthers.

And yeah, the link for upgrading disappeared. Guess their marketing plan didn't work well.

• Dallas, Texas
25 Jul 17
There may have been legal issues or fallout from lack of viable assets to move forward. In other words, they were premature with the release of the app.

• Peoria, Arizona
23 Jul 17
Maybe the other half was just censored. The other half of the world is really just saying, "Please, don't look at us, but if you pay, we might show the tip of something."

• Dallas, Texas
23 Jul 17
I am only glad I didn't pay for that app. The refund process has to be a bummer.

• Peoria, Arizona
25 Jul 17
@lookatdesktop
Pretty sure there would not even be a refund that would happen.

• Dallas, Texas
25 Jul 17
@DesirousDreamer
, not for a free app. The half map app was just that, half a map of earth. At least with the Kepler app I paid for came with several full images in their gallery of planets recently discovered. Do you know much about Kepler?


•
27 Jul 17
Windows 10 isn't making life any easy for us users. Hope they do better in time to come, Anthony

• Dallas, Texas
27 Jul 17
They will when they go broke. Until then it's all about getting rich for them and keeping you and me so poor by the time we get our systems working well, another virus comes and ruins everything and we have to buy a new computer. It's like we live in a throw away world. I barely have enough to buy a cup of coffee but yea, my anti-virus is updated and my windows 10 is running fine at the moment, but that is today, tomorrow might be lots different. And I still am a dollar short and a day late.

• Charlotte, North Carolina
23 Jul 17
It would seem odd if it wasn't what some of us have come to expect with the way things often work these days
@lookatdesktop

• Dallas, Texas
25 Jul 17
I think we need to set standards, starting with not downloading fake apps that lie about what they are all about. That would be a start.

• Charlotte, North Carolina
26 Jul 17