How much should a man save up before he thinks of marriage?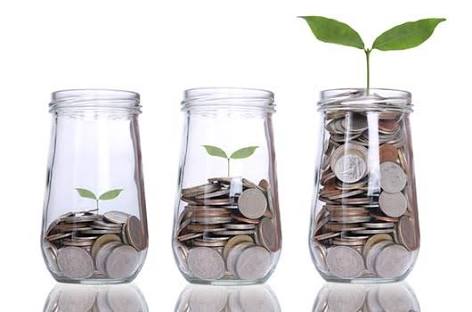 United States
July 23, 2017 5:35am CST
Just curious about this and has kept me thinking about it considering the facts that there are lot of mature ladies around the world who are still not married not because they aren't in any relationship but mainly because they have what I call price tag when it comes to settling down with any man. Now this brings me to the question; How much should a man be earning or save up before he should start thinking of marriage all things being equal?
9 responses

• United States
23 Jul 17
All things being 'equal' how much should SHE save up?


• United States
23 Jul 17
This sounds kinda funny but its a valid point one should consider. Ladies out there mostly leave the bills to the guy.

• Hong Kong
23 Jul 17
@Humitex
It will depend upon th elevel of your earnings and the poetnial expenses although we know that the Concept of Savings is a continuing process as long as we are living it is always a very good practice to keep on savings.


• United States
24 Jul 17
Yeah you are right, saving millions doesn't have to be in a month or two. Rome wasn't built in a day either. Thanks.

• Hong Kong
24 Jul 17
@Humitex
Savings in economic term simply means the suspension of the present consumption for future consumption. i.e. saving money today to spend or consume it in the future.


• United States
24 Jul 17
@mandala100
You must be an economist as you have just contributed like one. Thanks man


• Australia
23 Jul 17
It depends if you are a big spender or not. If your other half love you, I am sure you both can build a life together.

• United States
23 Jul 17
Thanks for sharing your knowledge on this, I;m really grateful for your words friend.

• Australia
23 Jul 17
@Humitex
no problem at all... All the best to your marriage life


•
23 Jul 17
I think he should earn enough to look after himself and the person who would be his wife. He should also should have financially secure for the little ones who will follow.

• Delhi, India
24 Jul 17
There is no minimum limit of saving. It depends upon one's nature and his habit to spend money. If he is extravagant no amount of saving will help but if he is a miser, even small saving will help.

• United States
24 Jul 17
Thanks, that was a brilliant one.

• Delhi, India
24 Jul 17
@Humitex
You are welcome. It is also said - "Money saved is money earned"

• United States
24 Jul 17
@dpk262006
Yeah that's true. More money to your bank man.


• Green Bay, Wisconsin
23 Jul 17
It depends on the person. I know it costs a lot today to get married and have a family, but if a person waits until the perfect time, they will never get married.

• United States
24 Jul 17
I'm glad this is coming from and elderly friend, thanks for the advice pappy.

• Green Bay, Wisconsin
24 Jul 17
@Humitex
Ouch! I don't like to think of myself as elderly, even if I did think that when I was in my 20's. I'm not a pappy though.

• United States
25 Jul 17
This depends on how much will be spend each month to pay the bills. Some places the cost of living is higher than others and I live in a high cost area, so housing is higher, than many others in the United States. We purchased our house, so the amount of money spent was more at one time, then renters are paying. Also I pay some of the bills, so my husband isn't paying for everything. The article about the free gifts is one way I help cut our expenses by earning online to reduce our costs. Its important to discuss with your partner what expenses there will be now and in the future.

• United States
25 Jul 17
Wow! Thanks ma'am, that was very insightful. I hope you won't mind talking more on the article aspect of your comment. I really didn't get that Thanks.


• Malaysia
24 Jul 17
A man has to think of the future of both lives and the future children expenses. You need to save up money for the wedding dinner, wedding money, a home, a car, cash in hand, house expenses, insurance, monthly grocery bills, utility bills, all these are the man's side to pay or you can negotiate with your future wife how much percentage she is willing to chip in. If you cannot pay any of these, might as well stay single. That is what my hubby did, paid EVERYTHING!