What makes you Feel Annoyed/Annoying?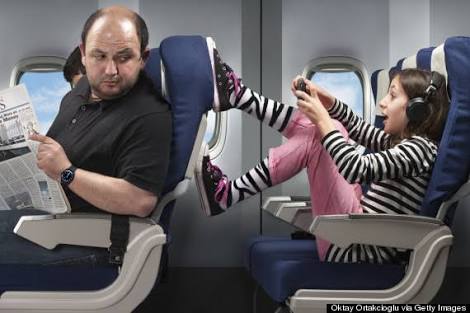 Chennai, India
July 23, 2017 1:08pm CST
Hi there, Hope you all doing well.. I do recall when I was sitting in a bus bay a few days back, a person came over there and standing next to me. He started talking in phone. He was not talking... actually he was shouting.. I felt really annoyed by looking at his attitude. Why few people like him live in their own world and wont think about others. Are they doing it intentionally?? Whatever I call such people as selfish minded. Okay... Do you have any such experience which annoyed you or which makes you annoy?? It can be if someone use your mobile without asking your permission or If some of your family member change the TV channel,when you watch a favourite channel. Whatever it may be... let us share

Regards, Marsgirl Image credit : Huffington post
10 responses

• United States
23 Jul 17
What gets to me is closed minded people. You know that person who can't see anything but the way they think. Oh boy I just feel sad for them. Please don't let me see you spit on the side walk. I a going t let you have it. oh that pisses me off.

• United States
23 Jul 17
People who argue in public and don't care if we all can hear them.

• United States
23 Jul 17
Yes when I am on a bus or train and someone next to me is sniffling, coughing, and sneezing and do not cover their face at all.


• Hong Kong
23 Jul 17
@Marsgirl
I'm irritated by loud and noisy people too and those who get/"borrow" your personal stuff without informing you or seeking your permission in the first place.

• Asansol, India
12 Aug 17
It happens to me a number of times. One of my nephew does take my computer and play games. But my reaction is initially to ignore but if it harms me I have to take action.


•
23 Jul 17
I don't get annoyed, but maybe a little irritated if I can't finish a thing that I have taken into my hands. It's a kind of an obsession for me. And if I fall behind, then it irritates me. But because I have insomnia I can finish my work. It's like a boon for me, yeah really. /(*_*)/