A Little Touch on Vintage Vs Modern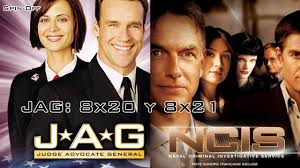 Kingston, Jamaica
July 23, 2017 8:25pm CST
One of the easiest paths to follow when moving from what was standard then to what is standard now, comes if you watch JAG and NCIS. JAG, created in 1995 is the typical Star/coStar. It is the typical one plot serial. X is killed, Investigation, and nothing not directly related to that Investigation enters. There may be some banter between Star and CoStar, a reference to a previous case or event, but it is pretty much tunnel vision. NCIS, created in 2003 may be only Eight 'earth years' after, but it is a complete evolution. Firstly, there is an Ensemble. Sure, there is the Star, but there are also four more co stars, moving to eight. Secondly, is fast paced and there are a lot of short interludes which will have impact on the denouement at the end. Thirdly, there is more than banter among their characters. Over the episodes they become people with pasts. Pasts, present, futures, relationships, ideas. Fourthly, in 1995, viewers might have been impressed with some tech and other apparatus. Not today. Everyone is expected to know, and what might be a bit tricky, a character will ask and get the explanation. In NCIS there is never a simple line from dead body to murderer. Considering that JAG was made twenty two years ago, and NCIS began about fourteen, the difference is as much as watching an episode of Twilight Zone made in 1960.
2 responses

• Hong Kong
24 Jul 17
@tallawah
You are right my friend and that's a good study in contrast between JAG and NCIS---the old and the modern.


• Hong Kong
31 Jul 17
@tallawah
You are right on your observation my friend.