Must We Always Try to Please Everybody!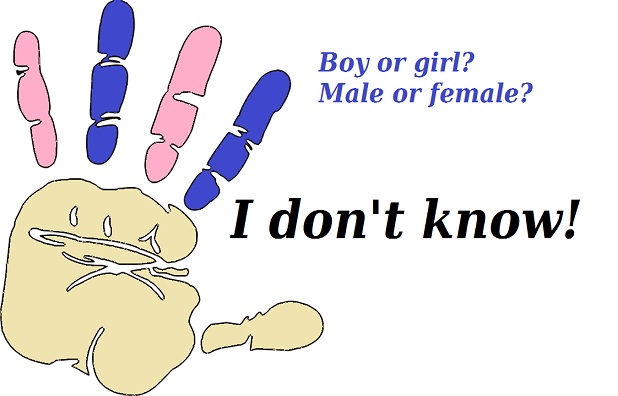 Austin, Texas
July 24, 2017 10:40am CST
Can't please everybody. Quite frankly I don't know why people would choose pleasing everybody over just doing the right thing. This political correctness nonsense over transgender issues is about to drive me bonkers!
Should Gender Be Removed from Identification Documents?
"A campaign has been launched to get rid of gender distinctions from government ID documents. A baby born in Canada may be the movement's first success story."
Success??? Progress??? You know the question never even crossed my mind. But since somebody thought to ask it, this is my answer. * * Sure! Because what we want in order for there to be law and order and to maintain the peace in society, is to make it more difficult to solve crimes and violations of the law. Right?
What?
Well that's an immediate impact on a change like this that I can see! Does nobody else see it but me? I mean ... on the totem pole, crime-solving and justice versus accommodating transgender "woes" and "wants", is clearly very low on the list of priorities for the majority of the population!

Did I say "the majority of the population"? Sorry. Meant to say THE ENTIRE POPULATION!! Of course, on the other hand, if it is removed then I suppose that will stop all the arguments over
gender inequality ~ equal pay for equal work.

You think? Anyway! Why am I grumbling? It's Canada. Not America. I'm American. But! I'm also a citizen of the world and I have a real problem with this. Can somebody please tell me that I'm being unreasonable and getting upset over nothing?

A campaign has been launched to get rid of gender distinctions from government ID documents. A baby born in Canada may be the movement's first success story.
3 responses

• Philippines
24 Jul
I agree with you that this political correctness is becoming ridiculous. But with today's technology in facial recognition, forensic science in analyzing criminal activities would eventually make identification papers obsolete in the very near future. What concern most people nowadays is the prying eyes of government into their private affairs.

• Austin, Texas
25 Jul
I seriously doubt that this non-gender identification on government documents has anything to do with privacy rights. I think the change has a potential for confusion and even harm. To speak plainly: I think it's stupid!

• Philippines
25 Jul
@cmoneyspinner
_There is a bill in the California legislature to allow non-binary gender marker on driver's license. I read the article link you posted and I find their rationale has merit and worth further discussion by law makers.

• Austin, Texas
26 Jul
@josie_
- OK. We agree to disagree. I see more potential damage than good. But neither of us are prophets. We won't know what happens until it happens. What we will know is that it could have been avoided. By the way ... in the USA, almost everything gets started in California. No offense to the Californians. But I'm sure they know what I mean.

Holler back if you're from California! I speak my mind and I don't get offended easily if other people speak their mind.

• Richfield, Utah
24 Jul
My though is the world is just getting seriously f -ed up. Shaking my head.....



• United States
24 Jul
No you are not being unreasonable. I was shocked to see this..I agree it is a way big mistake to do this.