Zip lock bags vs Slider bags for storing stuff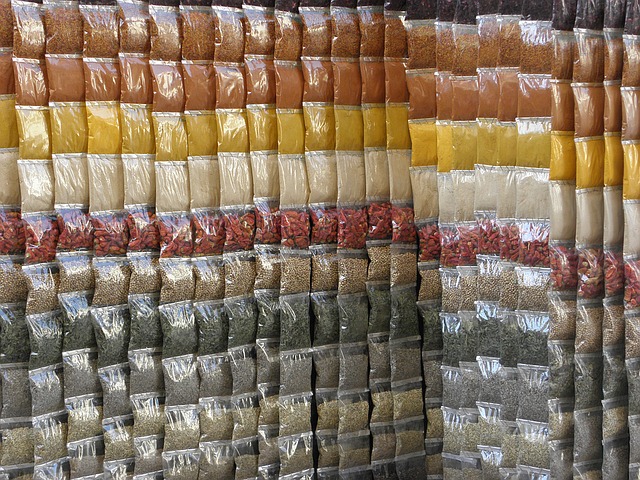 Dallas, Texas
July 24, 2017 10:37pm CST
The above image is of hundreds of plastic bags full of spices. I use both types of bags. They are excellent for storing things that would otherwise be loose and scattered in a dresser. I have so many small items that if not for plastic storage bags I would have a hard time organizing them. The benefits of storage bags are basically that you can see through them and immediately find things you have stored away, like rubber bands, paper clips, thumb tacks, small batteries and so many other small things that usually end up scattered across the bottom of a so called JUNK DRAWER. I have come to the point that I like the SLIDER BAGS better than the press and seal type ZIPLOCK type bags. I find that keeping my cereal in them by emptying the wax paper lined cereal in the box inside a zip lock type storage bag, then placing it back inside the box, keeps the cereal longer. I find that there are many things you can store in a plastic zip lock bag that I have only scratched the surface. For one thing, It may be possible to fit old printed documents inside a large gallon size plastic storage bag. I am not sure if an 8.5 X 11 inch printer paper would fit properly in a one gallon bag but I will try it out tomorrow and see if this works. If it does work, the paper and the ink will stay dry and the ink and paper might last longer than just putting them in a hanging file folder or in a paper tray. Some paper trays do, however, have lids that close down and keep the air off the printed documents. Can you think of other uses for zip lock or slider style plastic storage bags besides keeping pretzels and chips and dry cereal fresh? Below is a good article about storing plastic bags from Pinterest:

Find and save ideas about Plastic bag storage on Pinterest.
5 responses

• United States
25 Jul 17
I carry shampoo and body wash with me when I go on trips (I have allergies so I want to know the soap isn't going to send me to the emergency room), and I keep them on ziplock bags to make sure they don't leak in my bags. I also keep screws, Allen wrenches, and other small or leftover parts in baggies and label them.

• Dallas, Texas
25 Jul 17
That is excellent. I will do the same. Keep your ideas coming. I like.


• Richfield, Utah
25 Jul 17
I use mine as freezer bags, sometimes to grease a pan, does a great job of piping frosting on a cookie, or the same can be filling doughnuts (just fill the bag then cut just a little of the bottom corner off. I've seen these used as sheet protectors in a pinch

• Dallas, Texas
25 Jul 17
I like that idea of using them as sheep protectors. Thanks for adding this information.



• Richfield, Utah
25 Jul 17
@lookatdesktop
you're welcome, the zip lock keeps the moisture out, ive seen them come in handy for rainy yard sales

• Dallas, Texas
25 Jul 17

• Wausau, Wisconsin
25 Jul 17

• Dallas, Texas
25 Jul 17
They are both good for storing stuff. The thing I like about them is you can immediately look at the bag and see what's inside it.

• Wausau, Wisconsin
25 Jul 17

• United States
25 Jul 17
I stopped buying cereal but if I do again I will try that. I was wasting way too much of it.

• Dallas, Texas
25 Jul 17
I started storing the dry cereal in Rubbermaid brand cereal storage plastic boxes with rubber sealed lids. They are quite good for storing dry cereal. You simply empty the cereal from the original box directly into one of them and they keep a good long time.

Buy Rubbermaid Cereal Keeper (3 Pk, Assorted Colors) : Food Storage at SamsClub.com