Who is your Hero/Heroine ?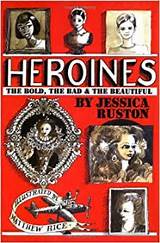 United Kingdom
7 responses

• Philippines
25 Jul 17
It would be Darna, our country's national heroin


•
25 Jul 17
My Mom and Dad




• Philippines
25 Jul 17
I think my answer is the same as others. I've always considered my mom as my heroine although she and my father only lived till i was 13. They both did their best in raising us well. I owe them my life and who I have become.

• United States
25 Jul 17
Desmond T Doss would be my hero. His heroic story is told in the film Hacksaw Ridge and I also have the book.

• United States
25 Jul 17
Jane Goodall would be mine. She is a British primatologist, ethologist, anthropologist, and UN Messenger of Peace. I live by her quote: "Thousands of people who say they love animals sit down once or twice a day to enjoy the flesh of creatures who have been utterly deprived of everything that could make their lives worth living and who endured the awful suffering and the terror of the abattoirs." I eat no meat and no fish.

• Los Angeles, California
25 Jul 17
I would have none. I never put another person on that kind of pedestal.