SWS: Sustained Writing Session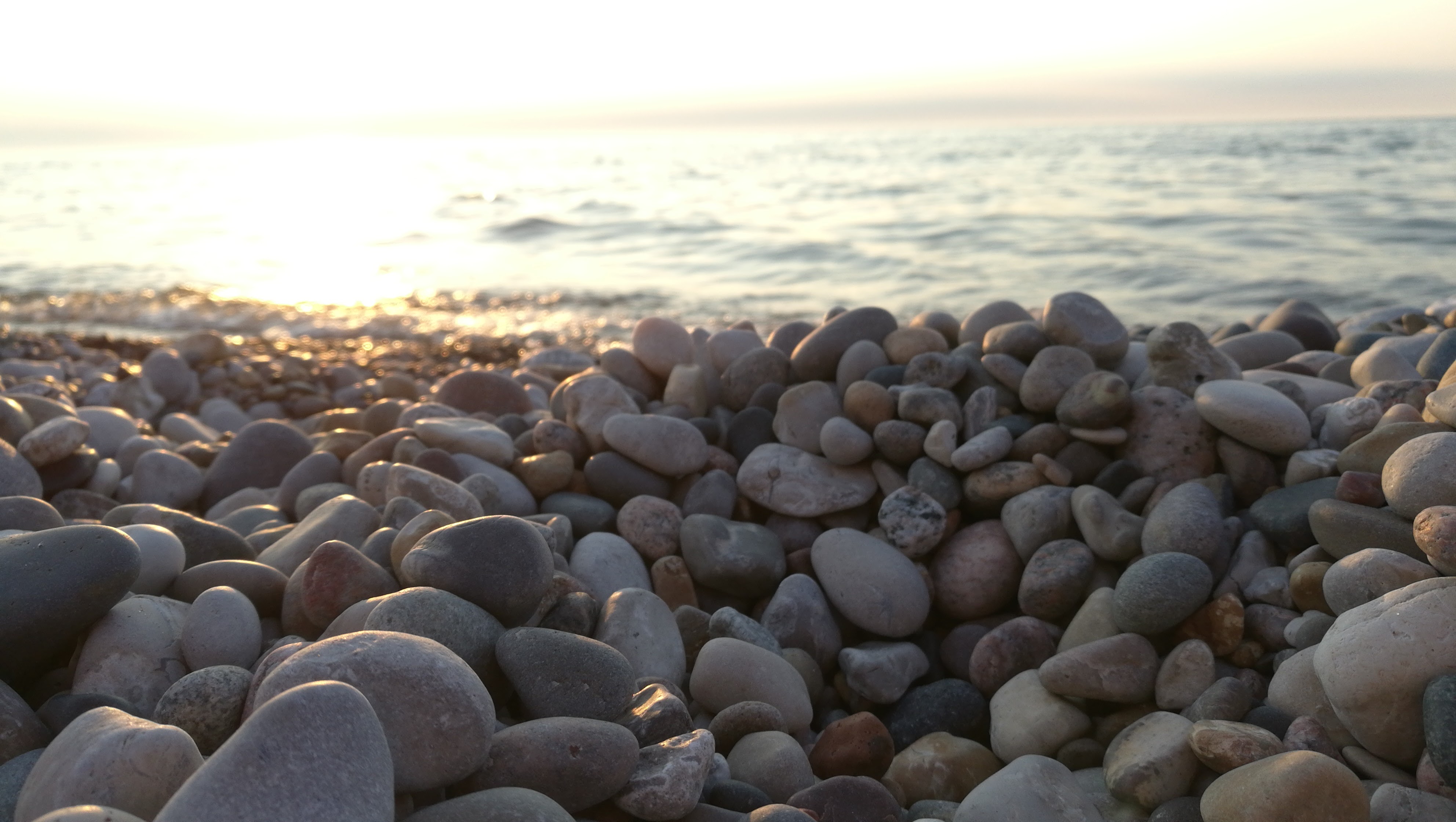 Winston Salem, North Carolina
July 25, 2017 8:33am CST
Back in Elementary school (grades 4-5 specifically), we had a classroom SRA Lab, a box of cards full of short reading assignments each with an accompanying short comprehension quiz. Whenever a student had a few minutes of freetime while waiting for others in the class to complete an assignment he or she was expected to pull a card from the box and work silently at his or her desk. I seem to remember that the cards were colour-coded by difficulty, and I think that SRA was an acronymn for Silent Reading Activity (but I may well be wrong). It was a fantastic way to fill in small bits of time that might otherwise have been wasted, and there have been days during our homeschool journey that I would have appreciated having that particuar box of reading cards in my own arsenal of school supplies. I've decided to implement the concept into my own life, and into our final years of homeschooling (I'm still having trouble coming to grips with the reality that this phase of my life is quickly drawing to a close). Finding time for reading has never been a problem for me, but in recent weeks I have fallen out of the habit of writing. There are times when I have not written because I felt I didn't have anything to say, but as things currently stand I have the opposite problem. Ideas and concerns are whirling through my head at a phenomenal rate. Life has thrown several curveballs my way in the past few months that I know I need to process. I process major issues best by writing about them, but I've gotten really good at finding excuses to procrastinate. There are letters I need to write, but I'm not sure how to say what needs to be said. There are are short and long term goals that I need to commit to paper, but procrastination seems to be my avoidance technique of choice at the moment. Rather than tackle any one particular writing task at the moment I have decided to schedule a 20 minute sustained writing session everyday. What I write about won't be important, but I suspect that as I sit down and start letting the words flow that all the things that are currently bottled up will eventually find expression. I have absolutely NO intention of posting each days rambling here. I am not a huge fan of over-divulgence and prefer to keep most of my personal business private, but I'm sure that daily diligence will spill over to writing more here as well (dang that vacation that broke my continuity a couple of weeks ago). Many of us have written about our reasons for writing on-line, I am curious how many myLotters would continue to write at all if they didn't have an audience for their words either here or elsewhere.
10 responses

• Bunbury, Australia
25 Jul
I'd probably go back to writing short stories but writing here is SO much easier and requires much less effort. Probably procrastination too but slightly different from yours.


• Winston Salem, North Carolina
25 Jul
Right now I figure ANY writing is better than none at all. I've been spinning around inside my own thoughts for a little too long!

• United States
26 Jul
Most of my creative writing is done without an audience. Which may be why I have such a hard time feeling inspired or motivated. I like having an audience, even if it's just a small one. I remember the SRA Lab you mentioned. We had the same thing in my classroom from third grade through fifth. I remember in third grade I whizzed through all the cards (and all the colors) and my teacher didn't know what to have me do, so he just told me to start over again. I have always been an avid reader, but I didn't particularly enjoy that activity.

• Winston Salem, North Carolina
27 Jul
I remember enjoying the SRA reading, but it it couldn't hold a candle to reading novels; I did a LOT of that as a child.

• United States
27 Jul
@Platespinner
I loved reading novels as a child too. I just didn't enjoy it when other people decided what I had to read or being made to re-read things. (I probably whizzed through all the SRA stories/quizzes thinking once I had finished I wouldn't have to do anymore and could go back to reading whichever books I chose; alas, it didn't work out that way.)

• Winston Salem, North Carolina
27 Jul
@Srbageldog
I was forever getting in trouble for reading ahead. I never did understand the concept of reading one chapter for homework. Most of the time I don't even notice chapter breaks. Those "what do you think might happen next" questions were my downfall.


• United States
25 Jul
I do remember, albeit vaguely, the SRA program. It was a reading program to develop comprehension skills, and was used during my first years of teaching first grade. I would continue to write. I do on Facebook and in letters to my little campers. If I didn't have those outlets, then I'd say no. I don't consider myself a writer.

• Winston Salem, North Carolina
25 Jul
I don't consider myself a writer. Writing for me is a way to organize my thoughts.

• United States
25 Jul
@Platespinner
You write well enough to be a professional writer. I've always thought so.



• Winston Salem, North Carolina
25 Jul
@DianneN
that's sweet of you to say. Thank you!


• New Zealand
26 Jul
SRA is still in use here in NZ, a much updated version! Kids still love it. Yes, writing every day, for whatever purpose, is important. I write abut 30 minutes free-writing in a journal every day. Sometimes it is clarifying in my mind the piece of other writing I'm doing for the day. Sometimes I just burble o. But I write daily. Good on you!

• Winston Salem, North Carolina
27 Jul
For all I know SRA is still used in the school system I attended. Sadly the actual school I attended from grade 4 through grade 6 closed it's doors last month. I'm hoping I can be disciplined enough to keep writing

• New Zealand
27 Jul
@Platespinner
even if you lapse, you'll bounce back again, if that's what you want to do

• Winston Salem, North Carolina
27 Jul
@valmnz
If the number of journals I've started over the years are any indication, you're probably right

.

• United States
25 Jul
I really like that idea, both for myself and got my future students (I want to be a teacher)! Thanks for sharing!

• Winston Salem, North Carolina
27 Jul
I'm hoping to encourage my daughter to write consistently as well when the new school year starts. Unfortunately I might have to schedule it as part of her school studies in order to motivate her to follow through.

• United States
27 Jul
Literacy is the greatest thing you can give your child- it carries over to every other subject. Good for you for being such a great mom!

•
25 Jul
Setting aside time to write is a great idea I've tried to incorporate myself. I have 2 notebooks which I use. One is for ideas the other to write in. If no one responded to my posts it would be disappointing but still ok. I write for my pleasure. It is a way to express myself, share information, and move others to comment. There is so much to learn from others, have fun interacting, and experience on My Lot. "Writing means sharing. It's part of the human condition to want to share things - thoughts, ideas, opinions." Paulo Coelho I feel this quote is the reason many people write.

From brainyquote.

• Winston Salem, North Carolina
27 Jul
This IS a great place to interact and learn, and that's a great quote. However, I think writing is sometimes of value even without the sharing aspect.

•
27 Jul
@Platespinner
Agree, I use to write poems to express my feelings. And I'm the only one they were for...very cathartic in a way


• Canada
25 Jul
I remember those boxes, but I hated them lol... Have no idea what I disliked about them, but even thinking about them made me groan. lol

• Winston Salem, North Carolina
27 Jul
For the most part I didn't think they were remarkable, but I remember once reading one that was a humourous look at how to determine whether or not a plant is poison ivy. I was so entertained by it that I copied it on a piece of notebook paper so I could take it home. I have no idea what happened to that piece of paper....

• United States
25 Jul
I do remember SRA. I really think those short reads that were followed by comprehension questions were a great tool to enhance reading skills. I like your idea of the sustained writing sessions for 20 minutes. I think my writing would end if an audience was not around to read what I wrote.

• Winston Salem, North Carolina
27 Jul
Writing for an audience got me back into writing consistently, but beyond the the quick gratification of interaction, I've really appreciated having a fairly consistent journaldiary record covering much of the things happening in my life.

• United States
25 Jul
I like your ideas Joanne. I may occasionally write without an audience, in fact have shared what I have written without an audience here once. But that is still sharing to an audience I guess. If there were no 'seen' outlet for my writing, that would be fine too.

• Winston Salem, North Carolina
27 Jul
Having an audience is a great motivator, I'm just hoping to get into the habit of writing whether I have an audience or not.

• Philippines
22 Nov
You're good in writing. Write and write as yiu would like too. When you're done place then in an envelope or uf you've a computer store in a separate folder. Time will come that you need them. By the way, group them by topics or themes, you will find them easy to find. I think you get what I mean? This is I call a pool of articles ready to be published, printed or posted online.