Dinner done..fish fry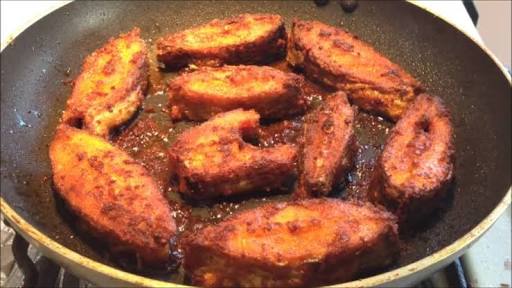 India
July 25, 2017 12:38pm CST
Hello friends, My day was good. Just had dinner it's rice with fish fry and rasam. Hope everyone is having a great day. It was a busy day so did not spend time here. Mylotting now till I sleep What did you have in lunch/breakfast/dinner. Have a great day.

10 responses


• Houston, Texas
25 Jul
Sounds delicious.I had chicken with vegetables for my lunch.

• India
26 Jul
@Linda1234
wow... chicken is one of my favorite .. have a great day

• Anniston, Alabama
25 Jul
I just had fresh veggies today, I have not cooked yet.

• India
25 Jul
Veggies are good for health. Have a great day

• United States
26 Jul
Nice I can eat fish any time.. I had tacos today.


• United States
25 Jul
Glad you had a good day. Goodnight

• India
25 Jul
Hope your day is going good.. have a great day


• India
25 Jul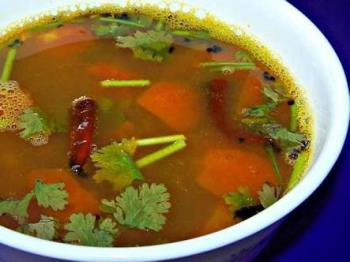 As fries are dry and difficult to have with rice, we make rasam. Vanny described it in one of the discussion. Hope the picture helps

• Australia
26 Jul
@prashu228
Oh yes, now that I see the picture I remember what she described... It's kinda spicy and sour soup, right?

• India
26 Jul
@sishy7
yes, we use water, tamrind, curry leaves, salt, red chilli powder, turmeric powder, add few veggies sometimes


• United States
25 Jul
It is just before noon right now for me. I just ate Huevos Rancheros. It starts with a corn tortilla in the small skillet, fried lightly on both sides, add two eggs, a spoon of tomato salsa, and then cover to cook the eggs for a few minutes. I added shredded cheddar cheese, and sliced avocado, cover and cook until the cheese melted. The eggs still had a creamy yolk, but the rest of the egg is cooked fully. The fish looks good. what type of fish is it?

• India
26 Jul
Your dish sounds delicious with eggs. I have eggs everyday. The fish I don't know what it's called in English..in our mother tongue it's called " vanjaram"

• United States
26 Jul
@prashu228
I just looked it up and it is called a seer fish, which I know as part of the mackerel family.

• India
26 Jul
@CoralLevang
I just checked it now..yes it is what you said.


• Philippines
27 Jul
@prashu228
I did, my friend. I usually do this power nap in the afternoon and continue teaching online after.