Do you own a junk draw?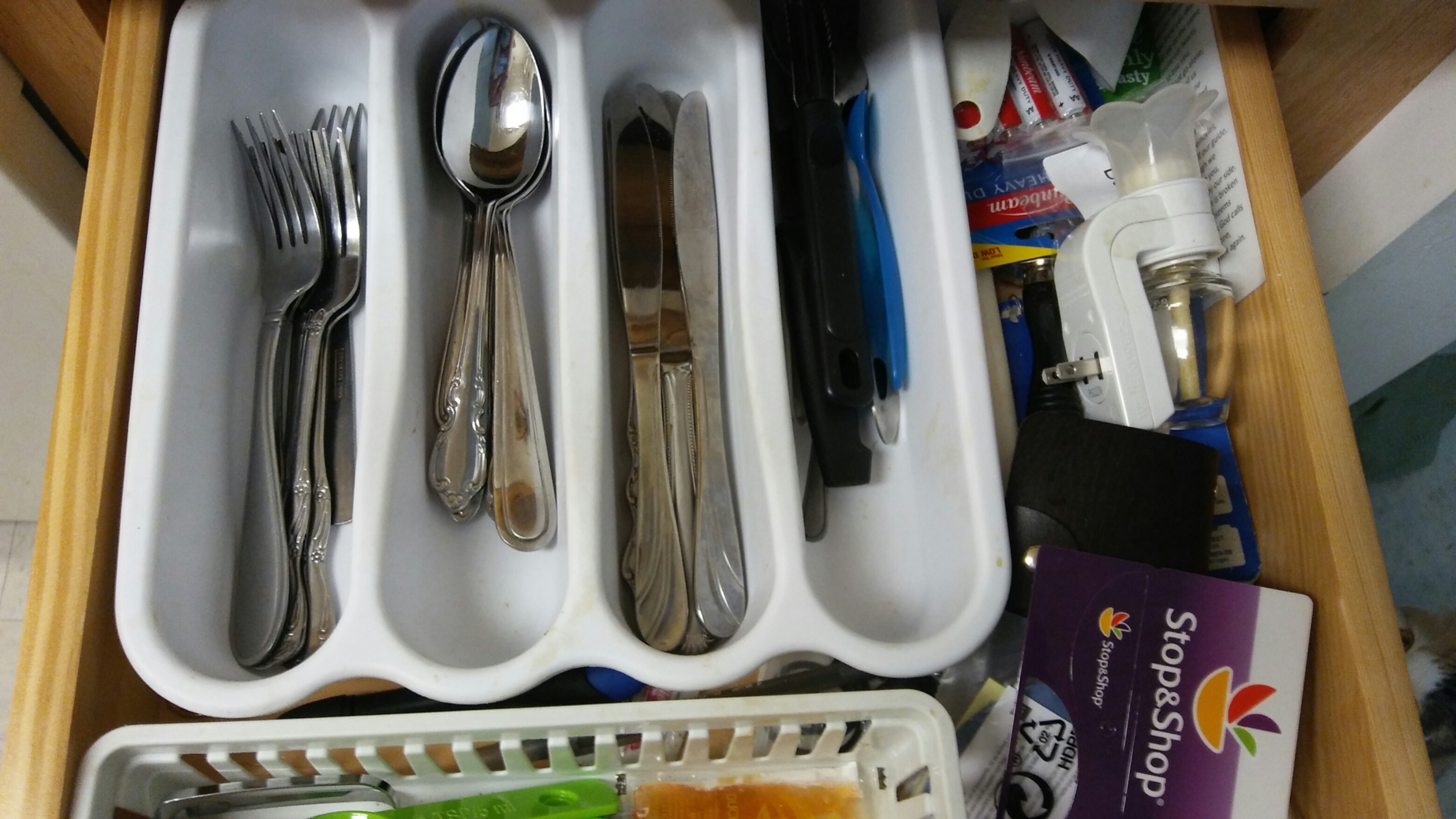 United States
July 25, 2017 2:07pm CST
I don't really know what to call this draw. I have two silverware trays. I can't fit all my silverware in one draw. I was working at the mall and they would sell loose silverware out of sets that were open. When I went shopping I would pick up one or two each trip. They are really nice. Well, one of the things that drive me crazy is seeing stuff in my trays. You now crumbs and things that fall off the counter. Yikes, have you seen that before? It will cause me to empty the whole tray. The rest of the draw I could use at some point in time.
3 responses


• United States
25 Jul
It's ok you go back to tidy it right.

• South Africa
26 Jul
@sharon6345
I try to, there's always something left behind.

• United States
26 Jul
@Rhombus
for me it would be the packets from the Chinese store.

• United States
25 Jul
No junk draw here. Just a menus / baggie draw, and a 3 silverware/ masher / measuering cup draws

• United States
25 Jul
I think that is good. I have one but it's nice with straws and packets of duck sauce.

• United States
25 Jul
@sharon6345
we put our straws in a large cup on the counter.