Importance of safety assurance...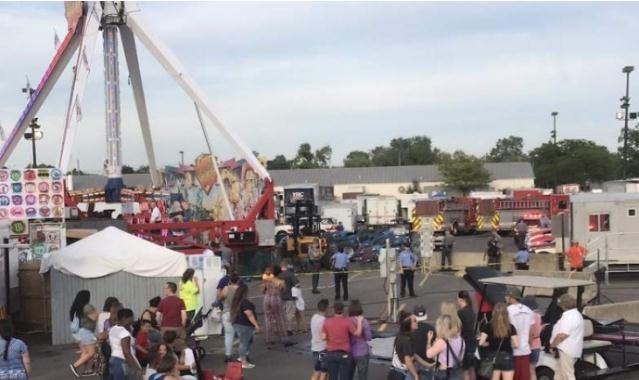 Jinan, China
July 27, 2017 5:56am CST
I am sorry to have just seen a news. At least 1 dead and 7 injured in a big pendulum accident at a amusement park in Ohio, United states. As you can see from the video, the big pendulum hit the fence . I think it is safe enough in place, because the pendulum will notice the pendulum swing to the lowest point when the distance from the ground and this is definitely not the first run in the installation, so it must be in the usual maintenance check is negligence. Through the accident, we are clearly aware of the importance of daily security. May the dead rest in peace and the living be safe.


3 responses

• United States
27 Jul 17
Actually, as the video in my discussion shows, one car broke loose and fell from the pendulum

Malfunction at the Ohio State Fair leaves one dead and several injured Wednesday July 26th 2017. All fair rides have been ordered shut down until further...

• United States
27 Jul 17
@jidnne
There are several 'cars' for people to ride in as the pendulum swings. One of the cars came loose and fell, the pendulum itself did not hit the ground.

• Jinan, China
27 Jul 17
@JolietJake
But in a word, an accident caused by the negligence of daily security.

•
27 Jul 17
This is so horrible, Guo Zhinan