Can Cell Phones replace Computers?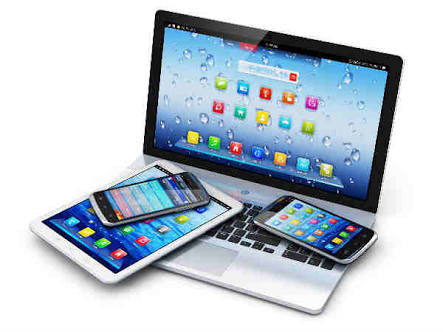 Nigeria
5 responses

•
28 Jul 17
Nope Never my friend. I cannot carry a 15 Inch laptop in my pocket


• Nigeria
28 Jul 17
What if the laptop is made smaller to the size of a phone and it is called smartphone?

• United States
28 Jul 17
@Oshobu
Hahaha Then it isn't a laptop anymore. You should probably cal it a Tablet.


•
28 Jul 17
I don't think so. Smartphones may have a bunch of extra functions, but the developers are pretty much aware of that. They are developing PCs capable of handling applications way better than many high-end smartphones. And in many areas such as memory, graphics, processor speeds, and all, smartphones cannot simply replace or take over PCs. PCs are ultimate while smartphones still have a long way to go. So no, smartphones cannot be better than computers, ever.

• United States
28 Jul 17
Exactly my point. Thanks for shading more light.

•
28 Jul 17
@Humitex
yeah, anytime, my friend. Computer cannot be replaced by a smartphone, whatsoever. It's legend.(*_*)

• United States
28 Jul 17
I don't see this happening in the nearest future or anytime at all. These are two different gadget that might have some similarities but can't be compared when some task are needs to be carried out. Recently I have been learning graphics and I doubt if there would ever be a mobile device or say mobile application that will completely replace Corel draw and Photoshop software. Thanks for sharing anyways.


•
30 Oct 17
I hope they will not. I am not good at texting on a cell phone. I am one of those that likes to be able to see and read the screen and can type faster on a desk top computer than a cell phone anyday. I will hold on tight to my computer.