World of Fashion and the Social Media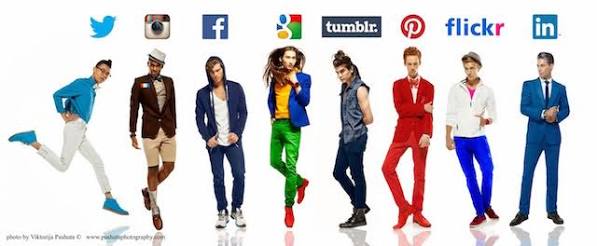 Nigeria
July 28, 2017 7:22am CST
Due to the evolution of generation, I discovered that the social media is dominated and full of fashion displays. Nowadays, one would not be regarded as a "social being" without the display of fashion especially on the social media. I think "social media" should be a platform of communication, a big city that individuals across the globe meet and interact. But it is not so cause the world is going crazy with all this so-called fashion trends. I did not mean that fashion is bad, what I mean is that the social media should not be use as fashion platform.
4 responses

• Waltham, Massachusetts
28 Jul 17
I think you bring up an interesting point that I have not really thought about. I agree that what you say is true.

•
28 Jul 17
You're right Oshobu. Social Networking should be used effectively for our Good and not loss

•
28 Jul 17
I agree with you my friend, but the social media is going the other way. We know that the fashion world is dominating the social media and there's no helping it. A media so powerful is falling into the hands of fashionistas and the fashion industry. I agree with your sentiments that the media should be a platform more focussed on other relevant matters, but this is not happening these days. A media should be a platform to discuss important issues and concerns. Many may feel that we are to change ourselves and how we see things. But we have to focus on those aspects that are of immediate concern. I hope this will change. (*_*)

• Nigeria
28 Jul 17
Yeah, it will, it just with time.