Non Popping Pop Corn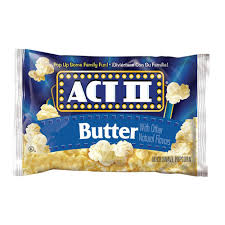 Kingston, Jamaica
July 28, 2017 2:15pm CST
You ever buy a bag of that microwave pop corn and follow the instructions, and when it comes out, half the kernels aren't popped? You ever try to put it back in the micro...? I had a friend who somehow could get that other half to pop. I usually get it to burn.
5 responses


•
6 Dec
I have bought that but instead of putting in the toaster oven I put salt and oil and do it in a pan.

•
7 Dec
@tallawah
By Wednesday or before I usually have my leftovers done so have to find things to eat. Sometimes I had pancakes and one time I decided to make and eat popcorn. I got several packets in a box and take out one and pop those kernels away.


• Hong Kong
28 Jul 17
Yes my friend that type or brand of pop corn in the picture is a bit tricky.


• Hong Kong
29 Jul 17
@tallawah
That's the better thing to do with that kind of brand my friend.


• Kingston, Jamaica
29 Jul 17


• United States
9 Aug 17
I only have one brand that fully pops for me from Kirkland, but i don't eat popcorn too much now.

• United States
9 Aug 17
@tallawah
nothing worse than kernals that don't pop

• India
29 Jul 17
Yes I too experienced this , from this brand. I still have two packs , have to see how they will work