Is The Earth Round Or Flat?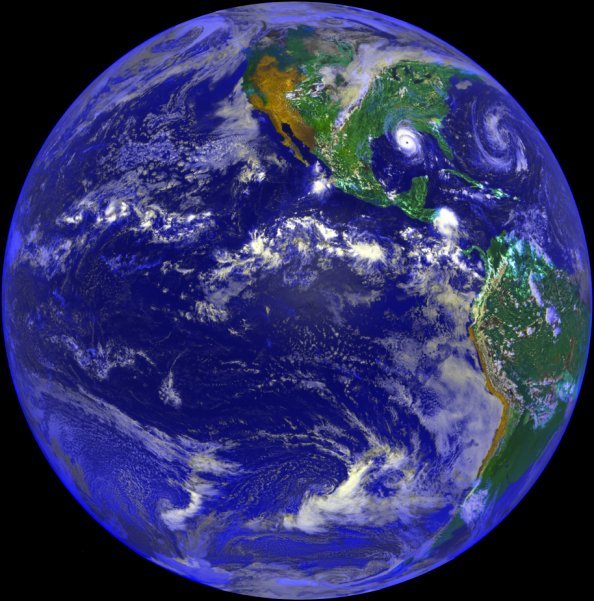 Hong Kong
July 28, 2017 6:50pm CST
What can you see in the picture above: is the Earth round or flat? Some even say that the Earth is spherical in shape!

This post is partly inspired by the post of @CaptAlbertWhsiker regarding the "Flat-Earth Theory/Belief" of the basketball player Kyrie Irving.

He maybe a great NBA player but I would not buy this cheap shot.

As early as the 1500 the question on whether or not the Earth is round or flat has long been settled with the Magellan-El Cano Expedition (1519-1522) circumnavigating the Earth.

The above satellite picture of the Earth further proved that the Earth is round and not flat.

I wonder if Mr.Irving was absent from his classroom when his or her teacher was teaching about Earth Science?

What if I tell Mr. Irving that the ball that he is using in basketball is flat and not round? Or maybe he is using a flat ball in basketball?

Oh my goodness Mr. Irving your claim insult our intelligence and the intelligence of the whole scientific community.

Your claim Mr. Irving is what I call a very long shot!

Image source: he-man.wikia.com
9 responses

• United States
2 Aug 17
One thing I have never quite understood...if the Earth is flat, what keeps all the water from running off of the edges?


• Hong Kong
2 Aug 17
@JolietJake
That's right my friend.


• Roseburg, Oregon
14 Oct
And people would all fall off.

• United States
14 Oct
@jstory07
And cats would always be knocking things off of it



• Canada
29 Jul 17
Everyone is entitled to their opinion I guess. Some say there is no global warming others say there is, some say there is no God, others believe in a God. Is the world round? I believe the scientists for now but it is possible that they may find the earth is square in 50 years, then I will believe them too. what do I know?

• Hong Kong
29 Jul 17
@Freelanzer
Yes everyone is entitled to his or her stupidity my friend---that's the beauty of democracy. But the question whether or not the Earth is round or flat is an ESTABLISHED FACT and no one can argue against facts, unless one is out of his or her mind or have some intellectual dishonesty or intellectual arrogance my friend.


• Canada
29 Jul 17
@mandala100
It is called thinking outside the box - Some people think people who accept as fact every thing they are told are mentally diminished in some way - of course I disagree since I believe everyone has a right to their opinion and I am not in the habit of calling people who think differently "stupid"

• Hong Kong
29 Jul 17
@Freelanzer
That's fine my friend.

But to my mind what Kyrie Irving is doing IS NOT thinking outside of the box BUT GOING AGAINST THE FACTS---I am also entitled to my own opinion BASED UPON FACTS my friend.


• Banks, Oregon
29 Jul 17
The Earth is round of course.

• Hong Kong
29 Jul 17
@TRBRocks420
That's 100% sure my friend and i don't know why Kyrie Irving think otherwise my friend.


• Japan
29 Jul 17
If the earth is flat, where would you put all the magma?


• Hong Kong
29 Jul 17
@petatonicsca
That's precisely correct my friend and you better tell that to Mr. Kyrie Irving.


•
2 Aug 17
@dollaboy
Hello my friend! I believe that the earth though is oblate spheroid according to Isaac Newton, not perfectly round


•
29 Jul 17
HAHA, he may be was drunk when he made that statement


• Hong Kong
29 Jul 17
@dollaboy
Yes my friend that's possible.


• Hong Kong
30 Jul 17
@dollaboy
Ok then my friend and I'll see you around.



• Hong Kong
29 Jul 17
@Shavkat
Thanks for you views my friend.


• United States
29 Jul 17
It is funny to me when people still want to believe something that is not true when proof has already proven the truth.

• Hong Kong
29 Jul 17
@horsesrule
You are absolutely correct my friend.


• Roseburg, Oregon
14 Oct
I see all and know all and the Earth is round not flat.